PML-N's Muhammad Zubair confirms meetings with COAS Gen Bajwa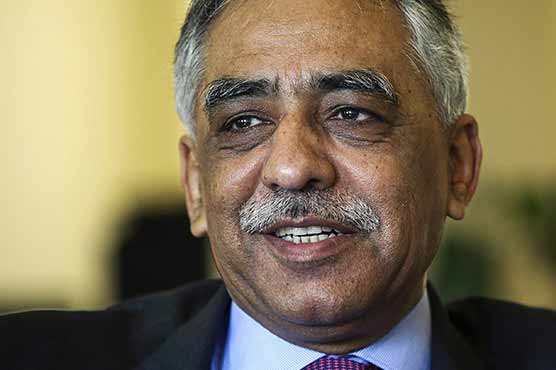 PML-N's Muhammad Zubair confirms meetings with COAS Gen Bajwa
LAHORE (Dunya News) - Former Governor Sindh Muhammad Zubair confirmed that he had two meetings with Army Chief General Qamar Javed Bajwa but denied conveying any message from Maryam Nawaz to the military leadership.
Clarifying the issue, Muhammad Zubair stated that the Army Chief was present at the walima ceremony of PTI leader Asad Umar's son, where he said that there would be a meeting when he comes to Islamabad. When the meeting took place, I told him that I had not come to discuss any case of Nawaz Sharif or Maryam, said Zubair.
The former Sindh governor said that neither Nawaz Sharif nor Maryam Nawaz had asked him to meet the COAS. "I went to dinner, we had a discussion", said Zubair, noting that DG ISI was only present during the second meeting.
Zubair claimed that he and Army Chief General Qamar Javed Bajwa go almost 40 years back, so he doesn't know why the Pak Army spokesman needed to make this statement.
He said that he frequently meets with Maryam Nawaz but she did not instruct him in any way. He said his meeting with the COAS would have been political had Nawaz Sharif, Shehbaz Sharif or Maryam Nawaz known about it.