Ahsan Iqbal denies holding one-on-one meeting with army chief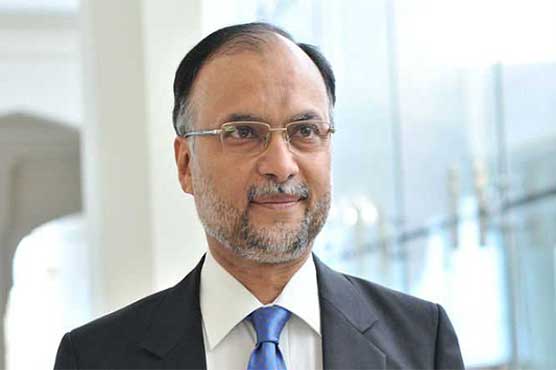 Sheikh Rashid is lying about the one-on-one meeting: Ahsan Iqbal
ISLAMABAD (Dunya News) – Pakistan Muslim League-Nawaz (PML-N) senior leader Ahsan Iqbal has denied reports of holding one-on-one meeting with Chief of Army Staff (COAS) General Qamar Javed Bajwa.
According to details, the former interior minister said that Sheikh Rashid is lying about the one-on-one meeting and clarified that he was part of PML-N delegation that met military leadership on issue of Gilgit-Baltistan.
He lashed out at government officials and said that ministers are dragging state institutions in political issues for political gains.
On the other hand, Federal Minister for Railways Sheikh Rashid has claimed that PML-N leadership met Chief of Army Staff (COAS) General Qamar Javed Bajwa twice in last two months.
Talking exclusively to Dunya News, Sheikh Rashid said that Khawaja Asif and former interior minister Ahsan Iqbal held an hours long one-on-one meeting with military leadership.
He further said that he was present in both meeting and in one meeting he and Shehbaz Sharif sat on same table and ate dinner together.
The federal minister said that the meeting was called on Gilgit-Baltistan but all political issues were openly discussed.