Pakistan strongly condemns Houthi militia attack on Saudi Arabia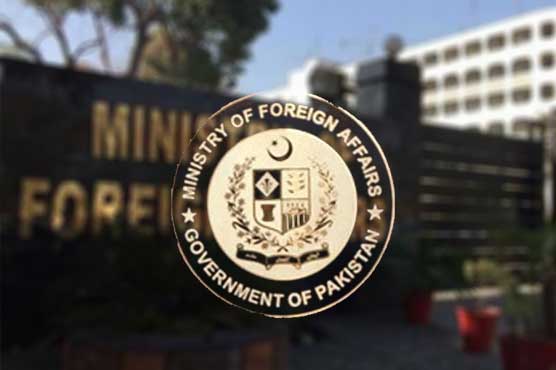 Foreign Office reiterated its full support and solidarity with the brotherly Kingdom of Saudi Arabia
ISLAMABAD (Dunya News) – Pakistan on Monday strongly condemned the attack by Houthi militia that resulted in civilian injuries and damage to civilian property in Jazan Region of Saudi Arabia.
According to a statement issued on Monday, Foreign Office reiterated its full support and solidarity with the brotherly Kingdom of Saudi Arabia against any threats to its security and territorial integrity.
Houthi militias in Yemen are continuing to break international humanitarian law by targeting civilians in Saudi Arabia.
On Saturday, in its latest attacks on Saudi terrority, the group launched a projectile at a village in the southern Jazan region. Five people were injured and property was damaged.
The militia has attacked Saudi Arabia's territory, killing and injuring civilians in the process, since the start of the war in 2015, often to international condemnation.
"The Kingdom has tackled many Houthi attacks, which included ballistic missiles and drones that were originally intended to target civilians," political analyst and international relations expert Dr. Hamdan Al-Shehri said. "If it wasn't for the Kingdom's instant response they would have caused very big damage."
The attack in Jazan was also condemned by Egypt, Jordan and the Organization of Islamic Cooperation (OIC).
The OIC secretary-general, Yousef Al-Othaimeen, affirmed the organization's standing and solidarity with the Kingdom in all the measures it took to protect its borders, citizens, and residents on its territory.