Govt to begin national anti-polio campaign this month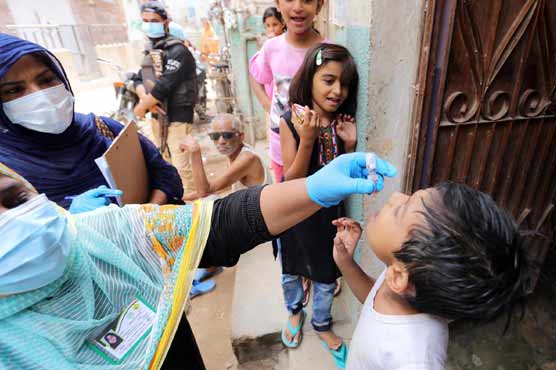 Govt to begin national anti-polio campaign this month
ISLAMABAD (Dunya News) – The National Anti-Polio Campaign will run from September 21 to 25. The duration of the campaign is three days, while the remaining two will be catch-ups days.
According to health ministry sources, children will be vaccinated against polio in the remaining days. The campaign is planned to launch in the four provinces as well as Azad Kashmir and Gilgit-Baltistan.
The national anti-polio drive will vaccinate 39.6 million children. In this regard, more than 9.2 million children will be vaccinated in Sindh, 6.7 million in Khyber Pakhtunkhwa, 669,000 in Azad Kashmir and 239,000 in Gilgit-Baltistan.
In addition, 19.9 million children in Punjab, 2.5 million in Balochistan and 3.5 million children will be vaccinated in Islamabad.
Around 270,000 health workers including 26,384 area in-charges and 8,434 UC medical officers will take part in the national anti-polio campaign.
Sources said that 201,799 mobile, 10,243 fixed and 11,714 transit teams will be part of the campaign. Coronavirus SOPs will be strictly followed during the anti-polio campaign for which they will receive proper training.