Sugar scandal being investigated impartially and transparently: NAB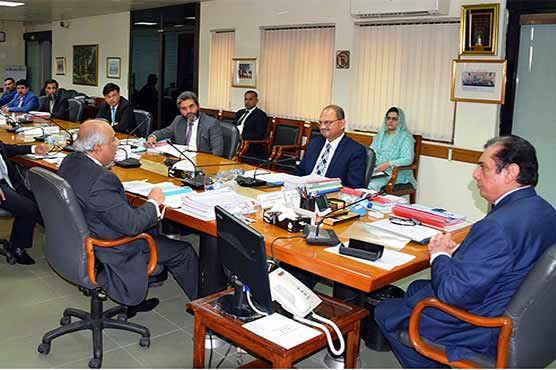 Sugar scandal being investigated impartially and transparently: NAB
ISLAMABAD (Dunya News) - A statement issued by the National Accountability Bureau (NAB) said that the sugar subsidy scandal is being investigated impartially, transparently and in complete accordance with the law.
According to details, an important meeting presided by NAB Chairman Javed Iqbal was held at NAB Headquarters in which Prosecutor General, Deputy Chairman, DG Operations and DG Rawalpindi participated. The report of the Sugar Commission was reviewed in detail in this important meeting.
A statement issued by NAB afterwards said that a joint investigation team having experienced and hardworking officers has been formed. The team also includes investigation officers, financial experts, legal consultants, experts with experience in the sugar industry, forensic experts and case officers.
According to the statement, DG NAB Rawalpindi Irfan Naeem Mangi will oversee the investigation. It has decided to take complete details of sugar subsidy from all provinces. Financial and audit reports of related companies have also been sought from SECP while all concerned persons and departments will be given full opportunity to clear their names.