No change in law for Jadhav case: Foreign Office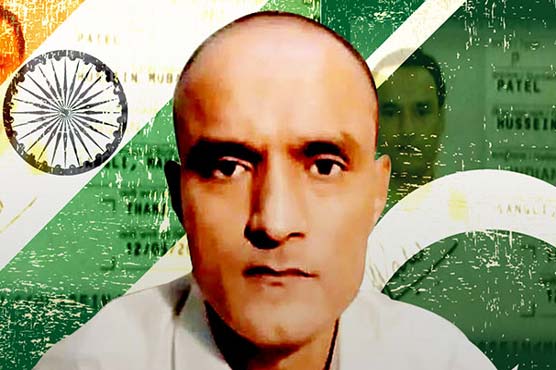 No change in law for Jadhav case: Foreign Office
ISLAMABAD (APP) - Pakistan on Thursday categorically dismissed any option to amend local laws on India's demand to allow its own lawyers to fight the case of spy Kulbhushan Jadhav in Pakistani courts.
"Pakistan will never accept any 'unreasonable demand' by India on Jadhav case," Foreign Office Spokesperson Zahid Hafeez Chaudhri said at a weekly press briefing here at Ministry of Foreign Affairs, when asked if Pakistan was considering any relaxation in laws to accommodate the Indian demands.
The spokesperson said there was no other option for India but to "cooperate with Pakistani courts", which only permitted appearance of locally registered lawyers before the bench.
The case of Indian serving navy commander is under trial at the Islamabad High Court after the International Court of Justice (ICJ) in its verdict asked Pakistan for a "review and reconsideration" of death sentence announced by the military court.
"Pakistan remains committed to the implementation of IHC judgment," he said.
Chaudhri confirmed that Pakistan had received a reply from India in response to the offer for a third consular on recommendation of the IHC early this month. "However unfortunately, India still appears evasive on the issue," he said.
The FO spokesperson said Pakistan had already given "uninterrupted and unimpeded" consular access to Jadhav and was ready to extend the same in future as well.