Government to import sugar in bid to stabilize prices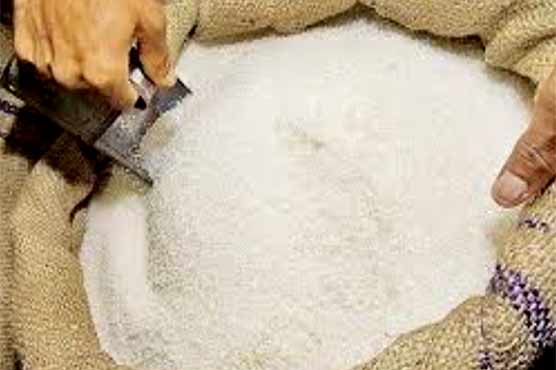 Government to import sugar in bid to stabilize prices
ISLAMABAD (Dunya News) - The Federal Minister for Information, while informing about the Prime Minister's decision, said that sugar prices were increased after the Sugar Commission report was made public but the government will not be pressurized by the sugar mafia.
Shibli Faraz was addressing a press conference on Wednesday, saying that the Prime Minister takes monthly briefings reviewing inflation from provincial officials. A similar review meeting on inflation and rising prices of daily items was held under his chairmanship today.
Shibli Faraz said that sugar and wheat are items that everyone uses, we want to devise a mechanism that keeps prices the same in all provinces. He said that a 20kg bag of flour costs Rs 860 in Punjab and upto Rs 1150 in Khyber Pakhtunkhwa, while Sindh has the highest prices due to non-issuance of wheat by the provincial government.
The wheat is arriving on August 24 to fill the gap of 1.5 to 2 million tons. With the arrival of wheat, prices will come under control and supply will not be a problem either.
The Federal Minister said that a plan of action was being formulated for equal price of flour in all the provinces. Finance Advisor, Provincial Minister Abdul Aleem Khan and relevant secretaries are working on it. He vowed to take action against hoarders and profiteers to deliver affordable goods to the people.
Informing about the decision to import sugar, he said that when there is a shortage, the prices go up. The purpose of import is to bring those down prices by at least Rs20.
The Information Minister said that those who delay in crushing will be fined Rs 5 million per day which will bring sugar production under control. He said that there will be a big relief in the coming weeks in terms of flour and sugar prices for the public.