Sugar mafia to be put on trial soon: Asad Umar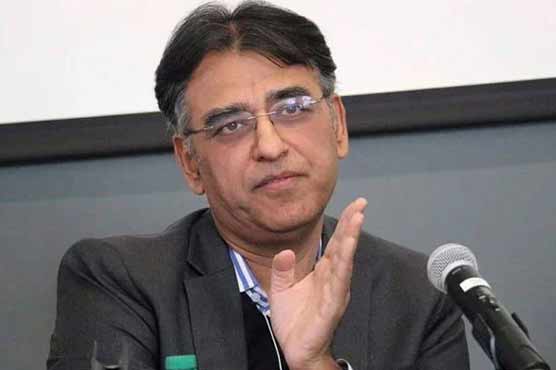 Sugar mafia to be put on trial soon: Asad Umar
ISLAMABAD (Dunya News) - Federal Minister Asad Umar has said that Prime Minister Imran is not going to back down against the sugar mafia. The inquiry report implicated it, then forensic analysis was done and now cases are going to be filed against those involved in the scandal.
Asad Umar said that the price of sugar had gone above Rs 100 during the previous government but we are working towards bringing it down, ultimately giving benefit to the people.
Speaking to Dunya News program "On the Front", he said that we will continue to expose former Prime Ministers Nawaz Sharif and Shahid Khaqan Abbasi for what they have done. He said that when the PTI government took over, there was a deficit of 20 billion dollars which our government dealt with, now the situation will be better.
Answering a question, he said that cases against Abdul Aleem Khan, Sabtain Khan, Pervez Khattak and Azam Khan testify that Imran Khan has no say in who NAB prosecutes and pursues.
He said that the government brought an ordinance to improve NAB laws but the opposition declined to cooperate for the larger good and demanded a 34-point NRO plus.
The Federal Minister for Planning said that there was a fundamental difference in the cases of Nawaz Sharif, Ishaq Dar and Jahangir Tareen as Tareen is accused of a crime while both PML-N leaders have been proven guilty.
Talking about the coronavirus situation, he said that the statistics are reviewed daily at the National Command and Operation Center (NCOC). The virus is not gone yet, only the cases have decreased, people should take precautions otherwise things could get worse, he added.
Answering a question about the economy, he said that after coronavirus, the economic situation of the whole world is dire. Like other countries, Pakistan is also going through difficult times but we have weathered the storm better than others, he said.