Kulbhushan Jadhav granted right to appeal by ICJ: Foreign Office spokesman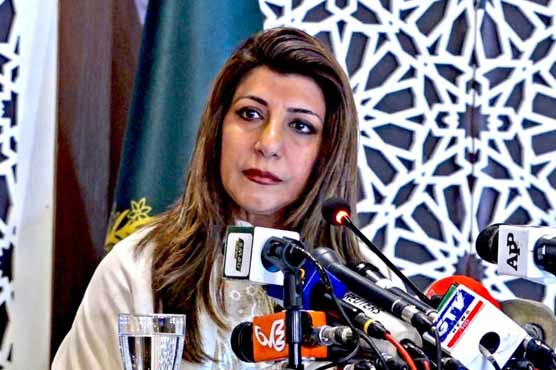 Kulbhushan Jadhav granted right to appeal by ICJ: Foreign Office spokesman
ISLAMABAD (Dunya News) - The Foreign Office said on Thursday that Pakistan is committed to implementing International Court of Justice (ICJ)'s July 17 decision. It said that Kulbhushan has been offered a third consular access and a meeting with his father on humanitarian grounds, but India is yet to respond.
Foreign Office spokesperson Aisha Farooqui said in a weekly briefing that the ICJ has given the right of appeal to Kulbhushan Jadhav but India has not responded to Pakistan's offer of third consular access. The law ministry has filed a petition in the Islamabad High Court on the matter.
The Foreign Office spokesperson said that 353 days have passed since the unilateral and illegal decision by India to annex occupied Kashmir while its atrocities continue unabated. This year, Indian forces committed 1732 violations of the LOC, killing 14 unarmed civilians and seriously injuring 134.
She said that Pakistan has always given access to the LOC to UN observers, international independent observers and international media. The newly elected President of the UN General Assembly is also expected to visit Pakistan.
Aisha Farooqui said that on July 14, Afghan National Forces did shelling in Pakistan from Afghan territory, causing casualties. On July 15, Afghan forces attacked Mohmand and Bajaur with shelling, again causing casualties.
She clarified that Pakistan was showing restraint and was not using artillery and mortars on the Afghan border as a matter of policy. The spokesman said that Abdullah Abdullah, Chairman of the High Council for National Reconciliation of Afghanistan, has been invited to visit Pakistan.