Govt has not given any concession to Kulbhushan Jadhav: Dr. Shahbaz Gill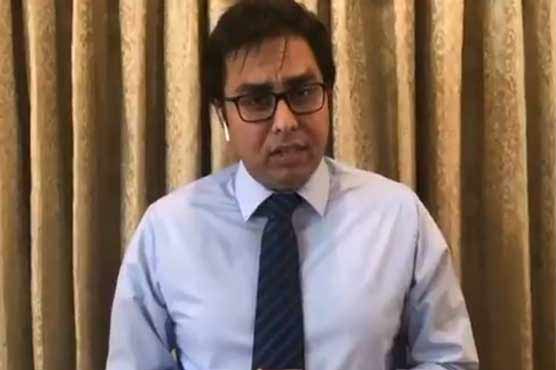 Govt has not given any concession to Kulbhushan Jadhav: Dr. Shahbaz Gill
ISLAMABAD (Dunya News) - Special Assistant to the Prime Minister for Political Communication Dr. Shahbaz Gill has asked Bilawal Zardari to specify what concession has been given to Kulbhushan Jadhav by the federal government.
Responding to the PPP chairman's statement, he said that Bilawal is engaged in misleading the nation, which is all he can do. He has no answer to justify his family's illicit wealth, which is why he spins conspiracies seeking sympathy of the public.
The Special Assistant said that if they could, PPP would demand the legalization of corruption. They cannot prove their innocence which is why they're fighting their case in the media instead of the court, he added.
He said that NAB chairman was appointed on the nomination of Khurshid Shah, we request the judiciary to expedite justice in the Zardari clan's cases.
Shahbaz Gill said that sacrificial goats, birthday cakes and air tickets were being bought from fake accounts, it is all documented. He said that holding press conferences is not good enough, he will have to answer for his crimes in front of the judiciary.