Imran khan biggest hurdle in National consensus: Rana Sanaullah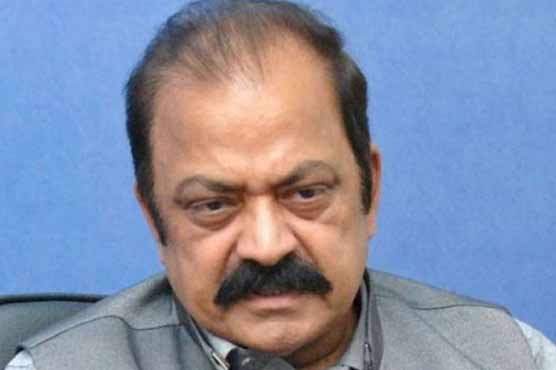 Imran khan biggest hurdle in National consensus: Rana Sanaullah
LAHORE (Dunya News) –Pakistan Muslim League Nawaz (PML-N) Punjab President Rana Sanaullah Khan has said that Imran Khan is the root cause of the country s problems and the biggest obstacle in the way of national consensus.
He said that the Prime Minister would know that who is behind minus one. If the minus one formula has to apply then PML-N would not decide alone, but all the opposition parties would decide together and the PML-N will have no objection to it.
Talking to media after meeting opposition leader Hamza Shahbaz in the Punjab Assembly, Rana Sanaullah said that the opposition wants to form a national consensus for the solution of the country s problems but the biggest obstacle is Imran khan.
He said that the no-confidence motion was raised by the Pakistan Peoples Party (PPP) and PML-N will talk about this in the All Parties Conference (APC). Cannot decide on minus one alone, will take all parties into confidence but PML-N will not object to it, he added.
Rana Sanaullah said that the government has drowned the Pakistan International Airlines (PIA). The PIA, which was sobbing earlier, was buried by this government, now no one will buy PIA. Pilots were criticized for scoring points only. Besides, the government itself is responsible for the inflation and the sugar crisis.
Talking about the news regarding meeting of six members of PML-N with the Chief Minister (CM), Rana Sanaullah said that they met CM for the problems of the constituency, and these are the same people who had met him a year ago.
He said that the grip of Hamza Shahbaz Sharif on the parliamentary party is strong. So far, the government has failed to put a big dent in the PML-N and if this is the performance of the government then soon 60 to 70 PTI members could join the other side.