Cabinet committee decides against privatizing PIA's Roosevelt Hotel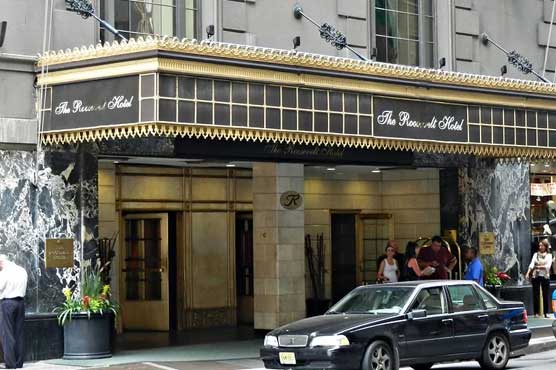 Cabinet committee decides against privatizing PIA's Roosevelt Hotel
ISLAMABAD (Dunya News) - The federal government has decided not to privatize New York's Roosevelt Hotel owned by Pakistan international Airlines (PIA).
According to details, the decision was taken at a meeting of the Cabinet's Privatization Committee, chaired by Finance Advisor Abdul Hafeez Shaikh, in which different suggestions regarding the hotel's future were considered.
At the meeting, the committee decided to de-notify the task force formed to sale the New York hotel, and decided that it would be run through a joint venture with a private party instead of being sold off.
In addition, it was decided to appoint a financial advisor to assist the government in moving towards a joint venture, for which the Privatization Commission has been given directions by the committee.
According to sources, decisions regarding the hotel will be taken on merit, not in haste. The Ministry of Privatization has been instructed to start working on nomination of financial advisers after consulting the board.