Bomb Disposal Squad prepares repot on PSX attack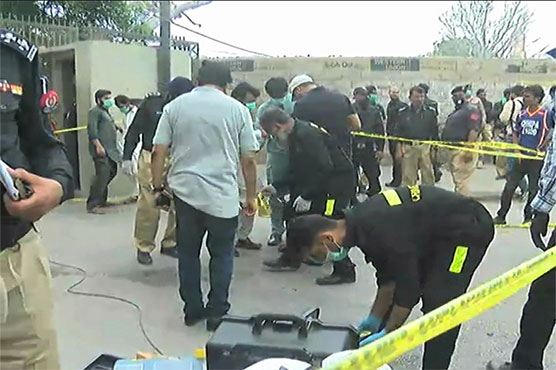 Bomb Disposal Squad said that 15 Russian and 10 American grenades were recovered from terrorists.
KARACHI (Dunya News) - The Bomb Disposal Squad (BDS) has prepared its report on terrorist attack on the Pakistan Stock Exchange in Karachi on Monday, Dunya News reported.
According to the Bomb Disposal Squad, at least 39 rifle grenades were recovered from the spot and an automatic launcher was also brought by the terrorists.
Bomb Disposal Squad further informed that 15 Russian grenades recovered from terrorists have also been defused, while the force has also recovered ten American grenades from terrorists.
The BDS said that the terrorists detonated a Russian-made grenade near the main entrance of the Pakistan Stock Exchange which caused injuries to a security guard. Sources said the terrorists intended to use more Russian grenades during the attack.