Govt has identified those responsible for making illegal recruitments: Ghulam Sarwar Khan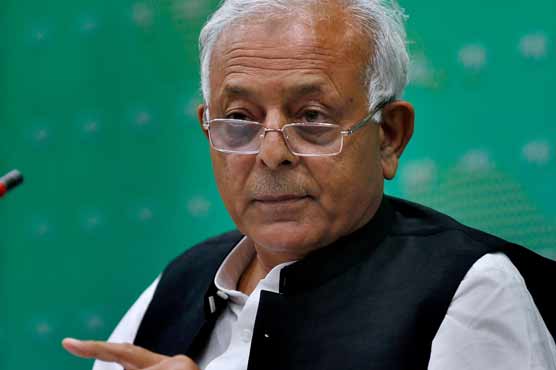 Govt has identified those responsible for making illegal recruitments: Ghulam Sarwar Khan
ISLAMABAD (Dunya News) - Federal Minister for Aviation Ghulam Sarwar Khan has said that the purpose of the inquiry is to rectify the state of the country's airline. In the past, our institutions have been subjected to a lot of corruption and irregularities and we have identified those responsible for it.
Giving a media briefing, Aviation Minister Ghulam Sarwar Khan said that it was sad that corruption and irregularities have eroded out national institutions. He revealed that the degrees of 600 PIA employees, including four pilots, were found to be fake.
Ghulam Sarwar Khan said that show-cause notices will be send to all such employees while pilots holding fake licenses or degrees, working in any airline, will be grounded immediately.
He said that there was a stark difference in the PIA of 1970 and the one that exists today. The cause of the collapse of national institutions was political interference, something the PTI government has always opposed. He vowed that indiscriminate action will be taken against those responsible.
He also revealed during the presser that in the past, union members designated which flights would fly where. Moreover, at one point in time, even a plane ended up stolen. That matter is in court and we will abide by its decision, he added.