Last Updated On 15 June,2020 11:12 pm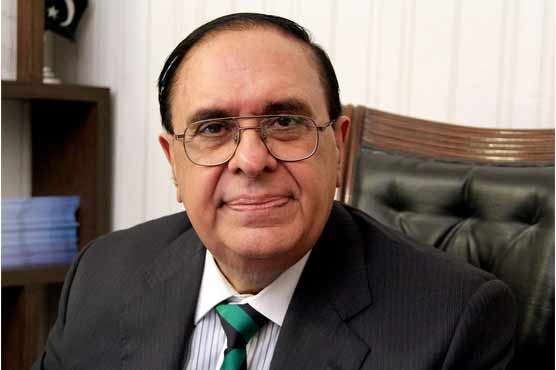 Situation would've been better if strict lockdown had been enforced: Dr. Atta ur Rahman
LAHORE (Dunya News) - Chairman Prime Minister's coronavirus Task Force Dr. Atta-ur-Rahman has said that the government has not succeeded in effectively controlling the coronavirus spread in Pakistan. He said that this situation could've been avoided if a severe lockdown had been imposed for two to three weeks.
Speaking exclusively to Dunya News' program "On the Front", the Chairman said that if people had worn masks to protect themselves, the number of cases could have been reduced by 80 to 90 percent.
He said that the death rate from coronavirus is 3 or 4 times than what is actually being reported as most coronavirus deaths are not being counted. The daily death toll that is being reported is inaccurate, he added.
Dr Atta-ur-Rahman said that deaths caused by coronavirus are not due to lung failure alone, as it attacks every major part of the body resulting in critical medical problems. These include heart failure, strokes and kidney failure.
Chairman Prime Minister Corona Task Force said that at present, the situation in Pakistan is dangerous as the public does not fully understand the dangers posed by it. He said that while a complete lockdown would be beneficial in quickly curbing the virus, it is unrealistic to implement as many would not be able to earn a living.
He urged authorities to completely seal hotspot areas with the help of Army and Rangers in hopes to minimize the spread of the virus.