Last Updated On 27 May,2020 10:23 pm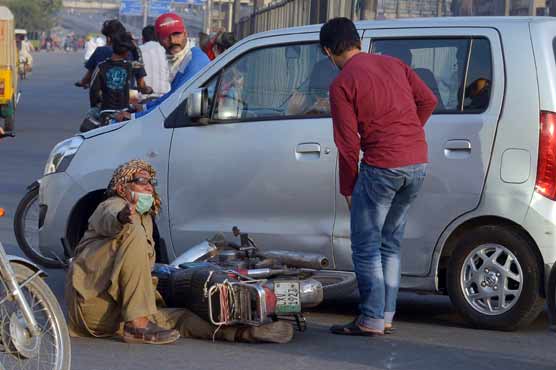 Record 4,040 accidents and 36 deaths reported in Punjab during Eid-ul-Fitr holidays
LAHORE (Dunya News) - During the three days of Eid-ul-Fitr, 36 people were killed and 4,860 injured in a record 4,040 traffic accidents in Punjab. Lahore, Rawalpindi, Faisalabad, Multan and Gujranwala topped the list while citizens also broke records of fake emergency calls.
According to details, road accidents in Punjab broke all previous records during the three days of Eid, during which 36 lives were lost and 4860 people were reported injured in over 4000 accidents across the province.
According to the Director General Rescue 1122 Dr. Rizwan Naseer, on the first day of Eid, 1469 accidents were reported while on the second day 1349 and on the third day of Eid 1222 road accidents were reported.
Rescue workers of 1122 sent 2302 injured to their homes after providing them with first aid while 2558 injured were transferred to the nearest hospitals.
The most number of accidents, 623, were reported in Lahore, 360 in Faisalabad, 305 in Multan 305 and 114 accidents were reported in Rawalpindi. On the other hand, 240 incidents of fire were also reported across the Punjab.
Citizens showed lack of responsibility during Eid holidays with emergency services receiving 207,140 calls during three days of Eid from which only 10,000 were regarding actual incidents and the rest were declared bogus.