Last Updated On 26 May,2020 09:33 pm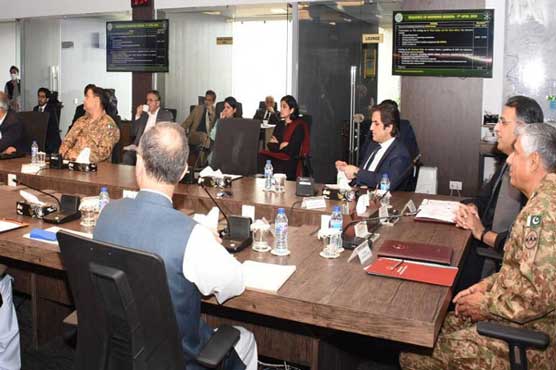 The meeting reviewed and analysed the COVID-19 latest cases and death numbers
ISLAMABAD (Dunya News) - National Command and Operation Centre was informed today that the surge in COVID-19 cases is likely to accentuate due to unsatisfactory following of guidelines and standard operating procedures by the masses.
The meeting reviewed and analysed the COVID-19 latest cases including existing coronavirus cases and deaths and estimates of new possible coronavirus cases.
The forum noted that the following of standard operating procedures SOPs and guidelines regarding COVID-19 remained very scarce during Eid-ul-Fitr holidays.
The forum stressed enhanced role of federating units for implementing guidelines and SOPs of COVID-19 to contain the pandemic.