Last Updated On 27 May,2020 09:35 am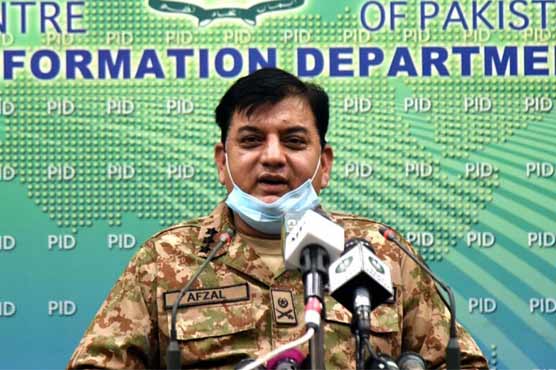 2,000 ventilators are expected to be required by the end of next month
ISLAMABAD (Dunya News) - Chairman National Disaster Management Authority (NDMA) Lieutenant General Muhammad Afzal has said there is no dearth of ventilators and protection equipment to treat COVID-19 patients across Pakistan and everything is under control.
Briefing media in Islamabad on Tuesday afternoon, he said at the moment, there are 4,200 ventilators in public and private hospitals in addition to 500 ventilators in military hospitals. He said only 128 patients are on ventilators across Pakistan. He said around 1,350 of 4,200 ventilators are being used for Corona patients, which is less than the fifty percent capacity of the country.
He said it is expected that 2,000 ventilators will be required by the end of next month for which a contingency plan has already been chalked out. He said till today NDMA has 183 intensive care unit ventilators in its warehouses as well as oxygen, CPAP, and BiPAP ventilators. He said Pakistan has given orders to procure over 1,300 ventilators from various countries. He said the United States has also offered to donate 200 ventilators and half of them will reach Pakistan very soon.
Regarding availability of beds for Coronavirus patients, NDMA Chairman said we have over 10,000 ICU beds in 365 government hospitals across Pakistan and only 2,211 of them are in use, which is 20 percent below the available capacity. Moreover, 52 private hospitals with a capacity of 679 ICU beds have also been lined up to meet any emergency. The Chairman said any Corona patient, who is denied a bed in a hospital from any part of the country can register his complaint on 111-157-157.
Muhammad Afzal further said that Pakistan has become self-sufficient in manufacturing medical equipment to treat Corona patients. He, however, appealed the masses to strictly adhere to laid down standard operating procedure to prevent spread of the Coronavirus and to protect themselves and others.