Making appointments PM's prerogative, I respect his decision: Firdous Ashiq Awan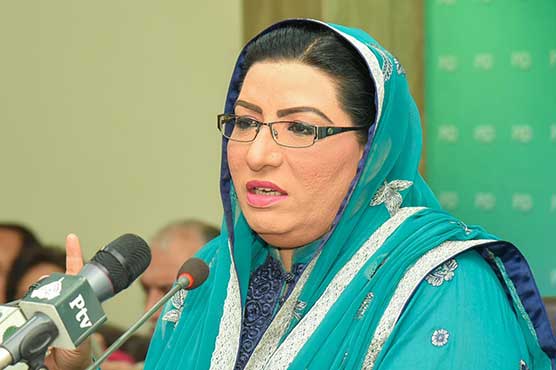 Firdous sternly rejected rumours circulating about the alleged reasons behind her departure
ISLAMABAD (Dunya News) – Former Special Assistant to Prime Minister for Information Firdous Ashiq Awan thanked PM Imran Khan for entrusting her with the responsibility of SAPM in a tweet on Monday.
Dr Firdous wrote that during her one year tenure, she tried to justice to her post to the best of her ability and appointing people at key roles is the prerogative of the PM.
She said that she respects the decision taken by PM Imran and sternly rejected the rumors circulating about the alleged reasons behind her departure.
She wrote in the tweet that as a political activist, her mission is the country's development and welfare of the people, which will continue under the leadership of the Prime Minister.
— Dr. Firdous Ashiq Awan (@Dr_FirdousPTI) April 27, 2020