18th amendment should not be meddled with: Ahsan Iqbal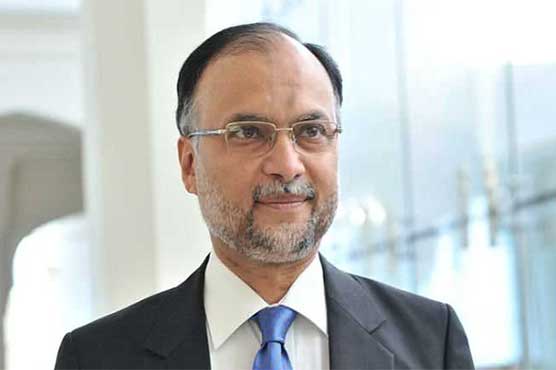 He accused the government of spreading political hatred in these testing times
NAROWAL (Dunya News) – Senior Leader Pakistan Muslim League Nawaz (PML-N) Ahsan Iqbal has said that the 18th amendment came about as a result of national consensus and any attempts to meddle with it will result in further controversy.
Ahsan Iqbal asked that the amendment was passed unanimously by all parties, so what is the intention behind disturbing it, especially in this time of distress for the country?
The senior leader said that the government's priority should be to overcome the coronavirus pandemic, not set its sight on the 18th amendment.
He accused the government of spreading political hatred instead of reaching out to provincial governments and working together. He advised the government to reinstate local governments to help fight the virus effectively instead of encroaching on the 18th amendment.