SC grants bail to Khawaja brothers in corruption reference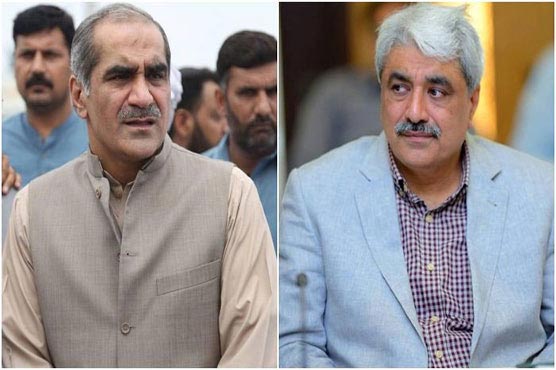 SC grants bail to Khawaja brothers in corruption reference
ISLAMABAD (Dunya News) – Supreme Court (SC) on Tuesday has granted bail to Pakistan Muslim League-Nawaz (PML-N) leaders Khawaja Saad Rafique and brother Khawaja Salman Rafique in Paragon Housing Society reference.

According to details, the bails were approved against two surety bonds worth Rs0.3 million each.

Meanwhile, Khawaja Saad Rafique said that bails granted in the corruption references prove that political revenge was taken from the PML-N leaders .

On April 26, the National Accountability Bureau (NAB) Lahore had approved filing of a reference against the Khawaja brothers and Nadeem Zia for the alleged corruption.

Qaiser Amin Butt, the main accused in the case, was also included in the inquiry initiated by NAB, and arrested in November last year. Later, he agreed to become approver against the Khawaja brothers and Zia.

On December 11, 2018, Khawaja brothers were arrested by NAB after the Lahore High Court (LHC) rejected their bail plea.