Last Updated On 13 March,2020 05:38 pm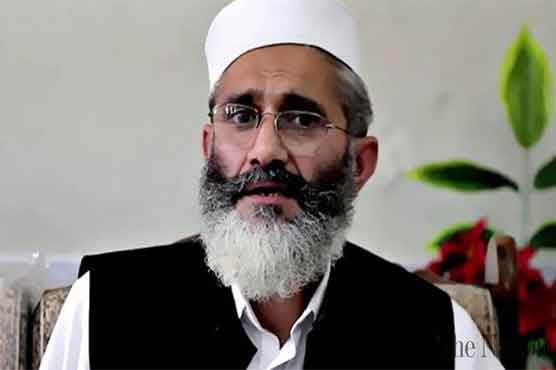 Official statistics say that the coronavirus cases are increasing day by day in the country
Gujranwala (Dunya News) - Chairman Jamaat-e-Islami Senator Sirajul Haq said that the government has not taken the opposition into confidence on any matter and it is not taking the coronavirus seriously either.
Talking to the media in Gujranwala, Siraj ul Haq said that the country is battling numerous problems at the moment. Official statistics say that the coronavirus cases are increasing day by day in the country yet people are unaware of the steps the government has taken to combat the situation, he added.
He also said that the government did not make timely arrangements which led to increased fear among the people and instead of dealing with the virus it is busy fighting the opposition.
Amir Jamaat-e-Islami said that NAB should first investigate the accused before arrest. He denounced political revenge, saying that NAB captures political figures based on insufficient evidence.
The leader also said that when electricity and gas bills go up, it should be understood that the government is corrupt; in the global markets, oil prices have dropped dramatically but Pakistan has not benefited from it.
Referring to Mian Shahbaz Sharif, he said that the opposition leader being present in the country or not makes no difference to the masses as the government is busy depriving the common man of even the most basic necessities.