Coronavirus: SHC, LHC bar employees from using biometric system for attendance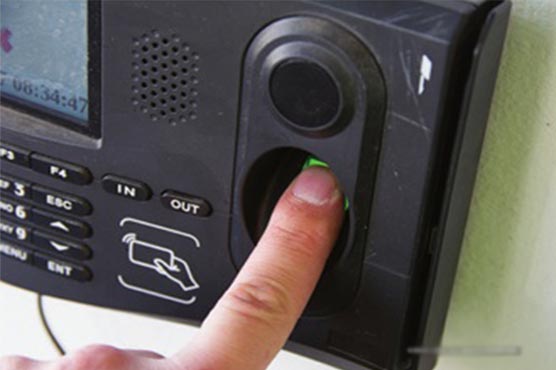 Coronavirus: SHC, LHC bar employees from using biometric system for attendance
LAHORE (Dunya News) – Sindh High Court (SHC) on Tuesday has barred employees from marking their attendance by using biometric system in all the courts across the province to prevent the spread of coronavirus.
According to details, SHC has directed the authorities to introduce face recognition system for attendance purpose.
Meanwhile, Lahore High Court (LHC) has also directed the administration of provincial courts to avoid using biometric system for attendance. All the workers should mark their attendance on register, stated registrar office.
A notification in this regard has also been sent to all the courts in Punjab.