Falling oil prices to bring tremendous economic benefits: Nadeem Babar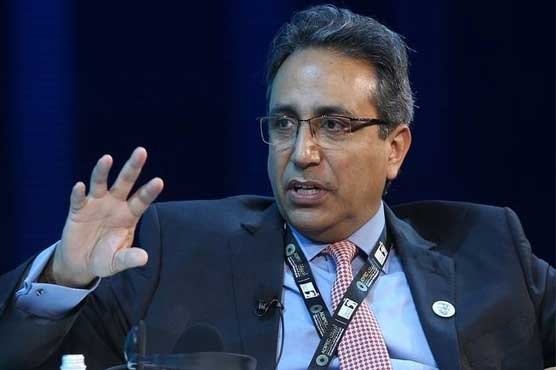 The Special Assistant said that benefits would become apparent within a month
Islamabad (Dunya News) - Prime Minister s Special Assistant on Petroleum Nadeem Babar has said that falling oil prices are a blessing from Allah and tremendous economic benefits for the country are expected in the next two months.
The Special Assistant expressed these optimistic views on Dunya News program "Dunya Kamran Khan Kay Saath". He said that Prime Minister Imran Khan is very upbeat about falling oil prices. He has repeatedly called for a strategy on oil prices and the officials have sought approval for a strategy on oil.
Answering a question, Nadeem Babar said that the decline in crude oil prices will not continue as the production cost of oil is higher than the current level and no country would sell oil at a loss.
He said Pakistan must benefit from falling oil prices and they are trying to buy oil at the lowest price possible. The government's strategy is to stock oil to a certain extent and take advantage of the low price in the market as oil prices could fall further, he added.
He told the viewers that crude oil price is currently $32 a barrel and its benefits would become apparent a month later. He further said that after one to two months, every sector will benefit from falling oil prices.
The special assistant said that last year, oil-sourced power production fell to 5-6% whereas earlier, the production of electricity from oil was 22-24%.
Responding to another question, he said that the lower cost of oil would positively impact the production of electricity from LNG as well as Pakistan's foreign exchange reserves and transport sector.
The special assistant also gave the indication that inflation will decrease in the next few months and as inflation comes down, interest rates will also be readjusted.
Speaking at the program, Nadeem Babar said that work on fundamental reforms in power sector would be continued and a complete roadmap on the power sector will be revealed in two weeks time. The government is bringing reforms in power transmission and distribution, generation and governance, he added.