LHC bars NAB from arresting Rana Sanaullah in assets beyond means case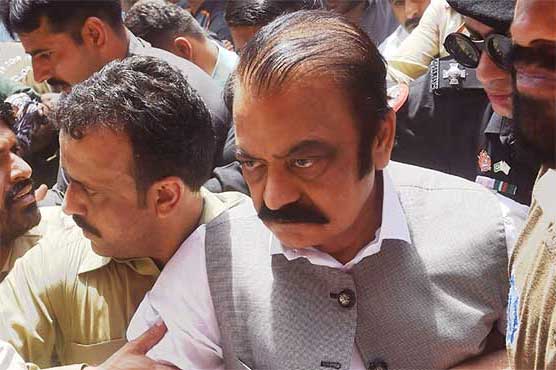 LHC bars NAB to arrest Rana Sanaullah in assets beyond means case.
LAHORE (Dunya News) – The Lahore High Court (LHC) has on Thursday barred the National Accountability Bureau (NAB) from arresting Pakistan Muslim League-Nawaz (PML-N) leader Rana Sanaullah in an ongoing inquiry of assets beyond means.
Justice Ali Baqar Najafi headed the two-member bench which conducted hearing on petition seeking the PML-N leader's interim bail. Rana Sanaullah's counsels Amjad Pervaiz and Azam Nazir Tarar appeared before the LHC.
The plea, of which NAB chairman and others were made members, argued that Rana Sanaullah has been regularly appearing before the anti-corruption watchdog since notices have been served to him.
The court was assured that the PML-N leader will continue to cooperate with the anti-graft body, therefore, his interim bail should be approved. The LHC was also told that the assets of the entire family of Rana Sanaullah have been frozen in a narcotics case that has been lodged against him.
The LHC approved the PML-N leader's bail against two surety bonds worth five lac rupees and summoned reply from other parties of the case on March 25 after issuing them notices.