UN chief terms Kartarpur Corridor 'Pakistan's practical proof' for keeping interfaith harmony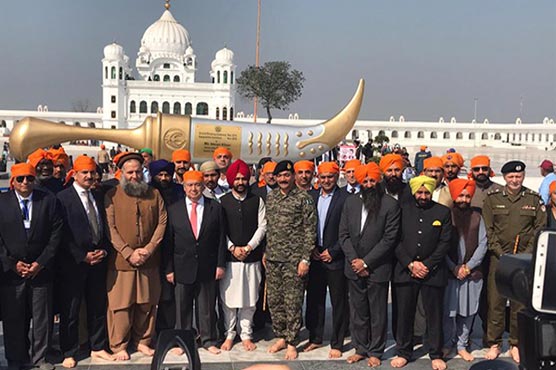 UN chief reviews different sections at Kartarpur Corridor
NAROWAL (Dunya News) – United Nations Secretary General Antonio Guterres, during his visit to the Gurdwara Darbar Sahib Kararpur and the Kartarpur corridor on Tuesday, lauded Pakistan's efforts to maintain peace and interfaith harmony.
"The opening of the Kartarpur corridor is a practical proof of Pakistan s desire for peace and interfaith harmony".
Terming the opening of the corridor a "good step", the UN chief said that it would promote tolerance and interfaith harmony.
The UN chief was briefed about the steps taken by the government for facilities being provided to the Sikh community.
He was told that purpose of opening of Kartarpur Corridor was to provide an easy access to the Sikh Community across border.
---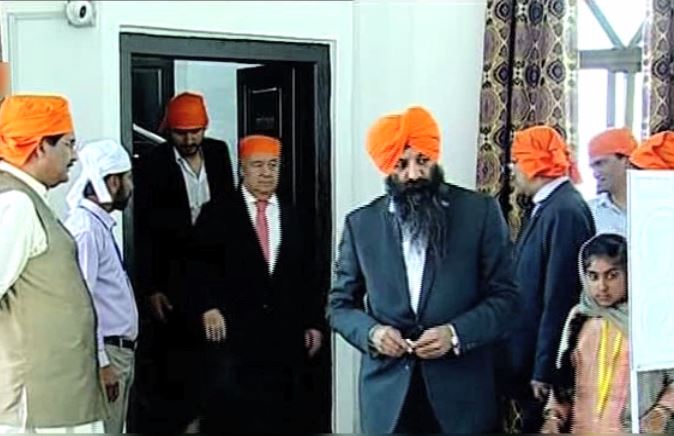 ---
During his visit, the UN secretary general was given a special briefing on the development of the Kartarpur corridor.
Guterres was then taken on a tour of the gurdwar and visited various sections of Kartarpur Complex. The UNSC also laid floral wreath at the grave of Baba Guru Nanak
The UN chief appreciated facilities being provided to the Sikh yatrees at the complex.
Inside the temple, Mr Guterres met various Sikh religious leaders and was presented with mementos to commemorate his visit.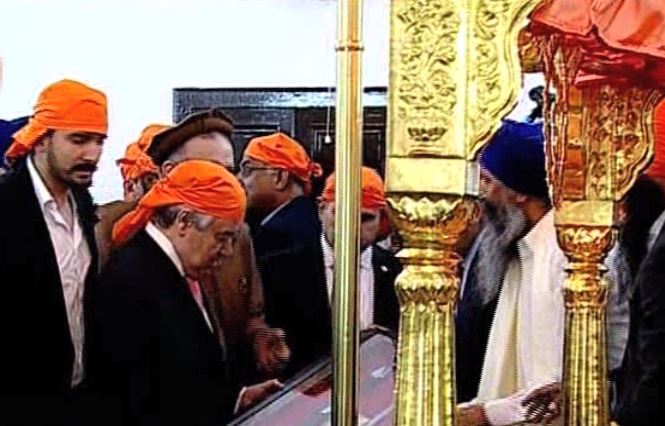 Guterres also visited the on-site soup kitchen at the gurdwara, where he was served a traditional meal of rice and lentils. Minister of Religious Affairs Noorul Haq Qadri accompanied the UN secretary general on the visit.