Rana Sanaullah rejects reports of Nawaz's refusal to get treatment without Maryam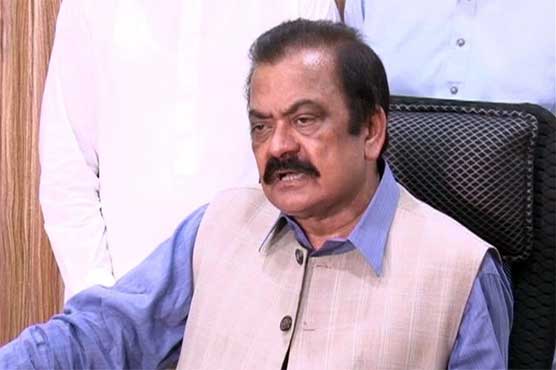 Rana Sanaullah said that the government should be ashamed for making a false case against him.
LAHORE (Dunya News) – Pakistan Muslim League-Nawaz (PML-N) leader Rana Sanaullah on Saturday rejected the impression that Nawaz Sharif refused to undergo treatment without Maryam Nawaz.
Talking in Dunya News program "Ikhtalafi Note", senior PML-N leader Rana Sanaullah said that government should be ashamed for making a false case against him.
He claimed that there is no provision in the law that allows government to put names on ECL after sentence is suspended by the court. He further claimed that government is taking steps to take political revenge against opposition and said that doctors of medical board, formed to review Nawaz Sharif's medical reports, are not doing their job properly.
Earlier today, Rana Sanaullah said that PML-N's president, Shehbaz Sharif, would soon dispel Jamiat Ulema-e-Islam-Fazl (JUI-F) chief Fazul Rehman's doubts and reservations upon his return to the country.
The former law minister, in his talk to the media after appearing before an anti-narcotics court that had in the previous hearing reserved verdict in a petition seeking submission of video evidence against him claimed by the Anti-Narcotics Force (ANF) and recovery of his confiscated vehicle in a drug case, lashed out at the ruling Pakistan Tehreek-e-Insaf (PTI).