Chaudhry Shujaat urges to keep Holy Quran away from political affairs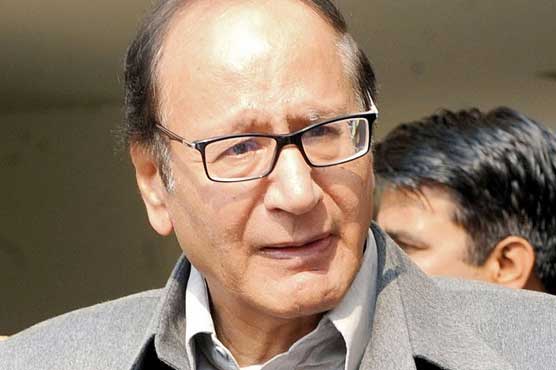 Chaudhry Shujaat urged the Speaker to protect the sanctity of the Holy Quran.
LAHORE (Dunya News) - Pakistan Muslim League (PML-Q) President Chaudhry Shujaat Hussain on Tuesday following the spat between Rana Sanaullah and Shehryar Afridi said that the sanctity of the Holy Quran requires it not to be used in the political affairs by any means.
Shujaat Hussain expressed that the Speaker should protect the holiness of the Quran from any sort of besmirching. He went on to say that the way the Holy Book's verses are being used in the National Assembly for own purposes is inappropriate.
He added that the Quran is an exceptional book and bringing it up in the political affairs should be prevented to preserve it respect. "The NA Speaker should not even refrain from taking a tough step in this regard", he added.
Earlier, Former Law Minister Rana Sanaullah on Tuesday challenged Minister of State for Narcotics Control Sheharyar Afridi to testify on Quran to prove allegations.
Acting Speaker of the National Assembly Syed Fakhar Imam prevented the situation from getting tense and said that there should be no further discussion and decision will not be made on Quran as this matter is in the court.
"Rana Sanaullah holds a press conference holding the Quran in his hand; however, his case is to be decided by the court," he added. He asked Rana Sanaullah that why he is fleeing the trial and why not allowing the trial to begin if he is innocent?
Rana Sanaullah in his address claimed that the Anti-Narcotics Force (ANF) did not inform him about charges which were levelled against him, and they were revealed to him in the court as investigation officer never apprised him about his charges.
PML-N leader said that in any prosecution, investigation should be conducted before trial. He was charged with drug smuggling but he can swear that he has no links with drug dealers.