Last Updated On 21 December,2019 10:10 pm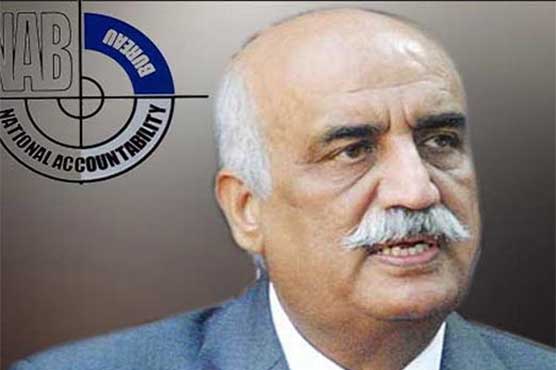 Assets case: NAB includes Khurshid Shah's family in reference.
SUKKUR (Dunya News) – The National Accountability Bureau (NAB) has included Member National Assembly (MNA) and Pakistan Peoples Party (PPP) senior leader Khurshid Shah's family in the reference that has been filed in assets beyond means case.
Dunya News has on Saturday obtained the copy the NAB reference of over Rs1.23 billion against the PPP leader. According to details, Khurshid Shah's wives Naz Bibi and Talat Bibi, sons Farukh Shah and Zeerak Shah, and nephews Owais Shah and Junaid Qadir Shah are included in the reference.
Khurshid Shah's 600-acre agricultural land, plots, bungalows and bank balance have been mentioned in the reference.
Furthermore, Khurshid Shah's friend Nisar Pathan, his sons Zohaib Mir, Saqib Raza and Muhammad Shoaib Pathan, Rahim Bukhsh and his son Muhammad Saqib Awan, contractor friend Akram Khan, Abdul Razzaq [arrested from Jacobabad] and Syed Khalid Hussain from Karachi are included in the reference.
The PPP leader's lawyer Mukesh Karara maintained that the prices of agricultural land, bungalows and plots have been determined incorrectly in the reference. The assets were bought 15-20 years ago but their worth has been decided according to latest rates, he said.