Last Updated On 17 December,2019 09:20 pm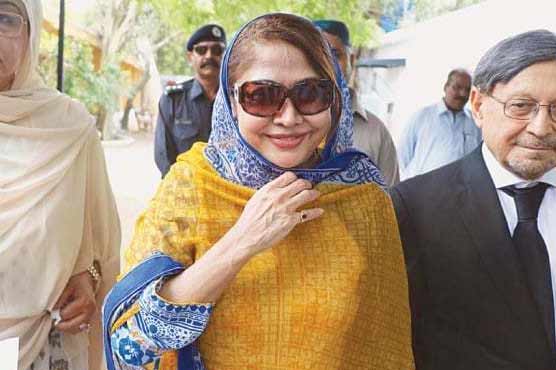 The NAB couldn't tell how Talpur's case was different from the other directors.
ISLAMABAD (Dunya News) – Islamabad High Court (IHC) on Tuesday issued written verdict of Pakistan Peoples' Party (PPP) leader and sister of former president Asif Ali Zardari Faryal Talpur's bail.
The five-page verdict penned by Chief Justice Athar Minallah stated that the National Accountability Bureau (NAB) could not justify Faryal Talpur's arrest and according to the Investigation officer, all directors of Zardari Group have not been arrested.
It further stated that the anti-graft watchdog couldn't tell how Talpur's case was different from the other directors.
The verdict stated that the report made it clear that there wasn't any case in which she should have been arrested by the bureau, adding that one would be considered innocent unless found guilty and a strong justification is needed to arrest someone.
"The anti-graft agency chairman cannot use authority to issue arrest warrants," the verdict said.
The verdict further stated that the inquiry into white-collar crime depends on documentary evidence and an arrest can only happen if the investigation cannot proceed without depriving anyone of the basic constitutional rights.
"Zardari Group's declared assets cannot be called fake accounts and transactions from other accounts had been made in addition to the fake account."
Earlier today, the IHC granted bail to Pakistan Peoples Party's (PPP) senior politician and member of the provincial assembly of Sindh Faryal Talpur in fake bank accounts case.
The court also directed Talpur to submit surety bond worth Rs10 million.