EFU Life launches 'Humrahi' season 2 with unique message of future planning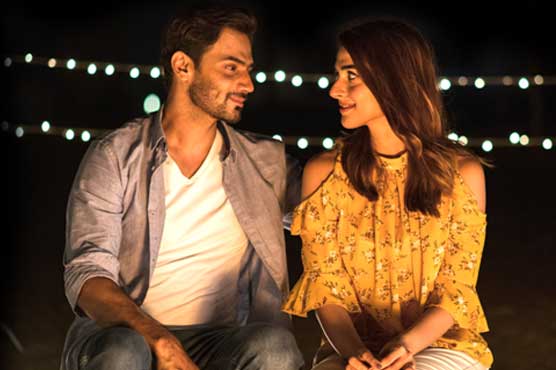 The web series is a continuation of the 1st season.
(Web Desk) - EFU Life has launched the second season of its web series 'Humrahi'with a unique message of future planning. Through this web series, EFU Life has found a way to humanize the brand, sound endearing and make the audience realize its need.
The web series is a continuation of the 1st season in which we saw the protagonists Maha and Ahad, showcasing an everyday life of a couple, and how they deal with different stages of their life.In every milestone they achieve or every decision they make, EFU Life has been shown to ease their worries.
To live up to the hype of the first season, EFU Life launched the official soundtrack of the series, called 'Humrahi' sung by famous singer AsimAzhar. The music video features the main characters enjoying a light moment and celebrating their married life together.
In the second season, the journey of the same couple continues but this time they refer Life Insurance plan to their loved ones.
After the release of the melodious song which was loved by many, the first episode of Humrahi season 2 'Naya Safar aur Purani Yaadein' was launched, in which Ahad's mother was shown living a comfortable life and fulfilling the dreams she had for Ahad. She was able to live such a life because of a Life Insurance plan that Ahad's father had purchased for their financial security before he passed away.
The second episode titled 'First Salary Sey Savings Tak!' aims to alter the perception of Life Insurance in the minds of the millennials. This webisode inculcates the habit of savings by emphasizing that it's as low as Rs.100 per day to secure one's dreams.
Asim has been portrayed as a typical millennial who likes to socialize, loves travelling and is a big fan of music. As with the majority of the young generation, Asim has never thought about savings. Thiswebisode inspires the millennials to start planningearly for their future.
As the story progresses further, the third episode titled 'NayiKhushiyounKaStart' reflects on the importance of planning for one's child's education as they are born. With the increasing cost of education and increasedinflation, new parents should plan for their child's education and marriage to give them a head start in life.
Altogether, Humrahi has successfully grabbed the attention of many people over the short time of span and has conveyed the message about the significance of Life Insurance in every stage of life.
To watch the complete EFU Life's Humrahi web series: http://bit.ly/YTHumrahi