Last Updated On 16 November,2019 12:19 pm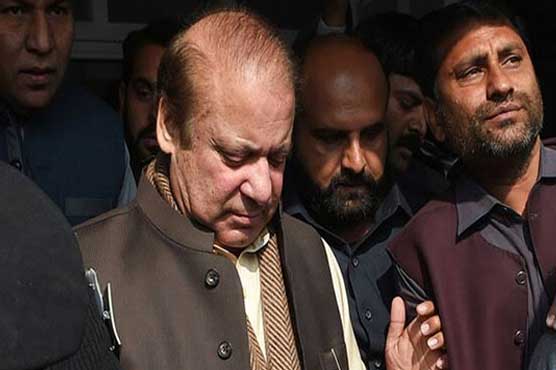 Dr. Tahir Shamsi advises to move Nawaz Sharif to US.
LAHORE (Dunya News) – Dr. Tahir Shamsi – Consultant Haematologist & Transplant Physician and head of National Institute of Blood Disease & Bone Marrow Transplantation (NIBD) – has on Saturday advised to move former prime minister Nawaz Sharif to the United States.
Sources privy to the matter told Dunya News that the Pakistan Muslim League-Nawaz (PML-N) supremo will receive treatment at London's Harley Street Clinic for some days and will then be shifted to America. The Sharif family has directed Hussain Nawaz – the PML-N supreme leader's son – to make the arrangements.
Let it be known that the Sharif family has acquired services of Dr. Tahir Shamsi as Nawaz Sharif's health condition remains critical. Dr. Tahir Shamsi will examine the PML-N supremo again today and his medication is likely to be changed in the light of medical tests.
The medical board of Sharif Medical City and Dr. Tahir Shamsi will hold a meeting shortly to deliberate on the erstwhile premier's health condition.
It has been learnt that the side effects of the medicines – given to Nawaz Sharif for travelling – have not reduced yet. There are blood spots on his body which is still swollen. Nawaz Sharif's heart problem and other issues arise if doctors try to control his platelets count.