Last Updated On 12 November,2019 11:10 pm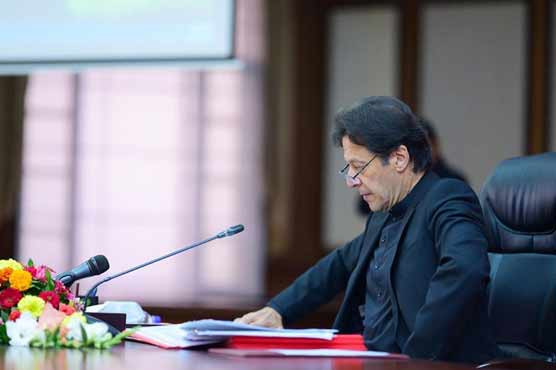 PM Imran directed his party to refrain from saying anything political on Nawaz's health.
ISLAMABAD (Dunya News) – Prime Minister Imran Khan said today (Nov 9) that the government will not interfere if Pakistan Muslim League-Nawaz (PML-N) supremo Nawaz Sharif goes abroad fulfilling all the legal requirements.
According to soures, an important meeting of party spokespersons chaired by Prime Minister Imran Khan was held where discussions on the removal of Nawaz Sharif's name from the ECL and consultation on government stands were taken.
On this occasion, PM Imran made it clear that former premier is being sent abroad only on the basis of human empathy. "Legal aspects of his name being removed from the ECL are being looked at by Law Minister Farogh Naseem", he added.
According to sources, Fawad Chaudhry, Ali Amin Gandapur, Faisal Vawda, Ghulam Sarwar Khan, Shireen Mazari and Ali Zaidi opposed sending Nawaz Sharif overseas and said that Nawaz Sharif has robbed the nation. "Such a departure of the offender is contrary to the PTI's theory", they said, adding that PML-N supremo has gone out in past doing the same politics.
Members asserted that allowing Nawaz Sharif would not distinguish PTI from the other governments. "There will be a negative impression among the public that the government withdrew his name from the ECL under pressure", they maintained.
PM Imran said that the government has given a clear stand on Nawaz Sharif's overseas treatment. He continued saying that Nawaz Sharif should be allowed to get his treatment done. He directed his team to assure that Nawaz Sharif will return after his medical treatment.
Premier Imran Khan asserted that the process of accountability will continue. He directed the spokesmen to change the political stance of the government on Nawaz Sharif's treatment.