Last Updated On 12 November,2019 01:02 pm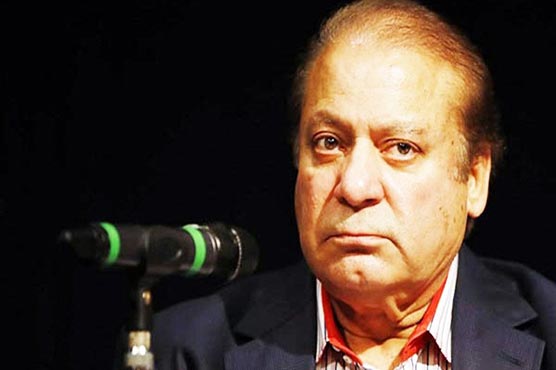 Delay in ECL name removal again halts Nawaz's London departure
LAHORE (Dunya News) – The departure of ex-prime minister Nawaz Sharif to London has once again cancelled due to delay in removing his name from Exit Control List (ECL) by the concerned authorities.

Sources told that air ambulance is likely to reach Pakistan tomorrow (November 13) to take Nawaz Sharif to the UK for medical treatment. However, the final decision regarding shifting of former PM will be taken by his doctors.

On the other hand, a subcommittee of federal cabinet – headed by Law Minister Farogh Naseem – has deliberated on removal of former prime minister and Pakistan Muslim League-Nawaz (PML-N) supremo Nawaz Sharif's name from the ECL.

The subcommittee will forward its recommendations to the federal cabinet which will take the final decision under Prime Minister Imran Khan's supervision.

Earlier, the National Accountability Bureau (NAB) said the government itself should look into the matter of excluding Nawaz Sharif's name from the ECL. The anti-graft watchdog had returned the matter to the interior ministry after it sent the PML-N supreme leader's medical reports to the NAB.

On November 12, Nawaz Sharif's ticket to London for medical treatment was canceled due to delay in excluding his name from ECL.

Nawaz Sharif was scheduled to travel UK on Qatar Airways flight QR629 today. However, his ticket has been canceled as the authorities have not removed his name from ECL yet.

Party sources told that Nawaz Sharif's daughter Maryam Nawaz, his brother Shehbaz Sharif and personal doctor Dr Adnan were also due to leave Pakistan along with the ex-PM.

They further told that arrangements for best medical treatment for Nawaz Sharif have been completed at Harley Street Clinic in London by his son Hussain Nawaz.