Last Updated On 09 November,2019 08:01 pm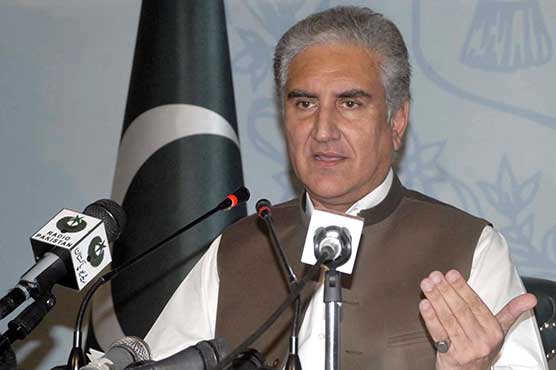 Babri Mosque verdict on inaugural day of Kartarpur Corridor is meaningful: FM Shah Mehmood Qureshi.
ISLAMABAD (Dunya News) – Foreign Minister Shah Mehmood Qureshi has on Saturday said that the Babri Mosque verdict [in favor of Ram Mandir by India's Supreme Court] on the inaugural day of Kartarpur Corridor is 'meaningful.'
Shah Mehmood Qureshi expressed surprise on the chosen day and said the ruling apparently reflects the bigoted ideology of Modi government.
The Foreign Minister noted that Muslims are already under a lot of pressure in India and this decision of the Indian court will further increase pressure on them.
Commenting on the Indian Supreme Court s judgment in Babri Mosque case, Special Assistant on Information and Broadcasting Firdous Ashiq Awan said the verdict has blemished the Indian secular face.
She said the Indian apex court has given the message that it is not independent.
Firdous Ashiq Awan said Pakistan is guaranting the rights of minorities by opening the Kartarpur corridor but India on the other hand is subjecting minorities including Muslims to oppression.
Firdous Ashiq Awan regretted that the RSS ideology has engulfed India.
Minister for Science and Technology Fawad Chaudhry talking to Radio Pakistan said the Indian Supreme Court s decision in Babri Mosque has added to the woes, pain and agony of Muslims in India.
He said this judgment is in continuation of Modi s policies against minorities especially the Muslims.
He said Pakistan is giving the message of protection of rights of minorities by opening Kartarpur corridor but the message emanating from New Delhi is that of intolerance and prejudice against the minorities.