Last Updated On 04 November,2019 06:10 pm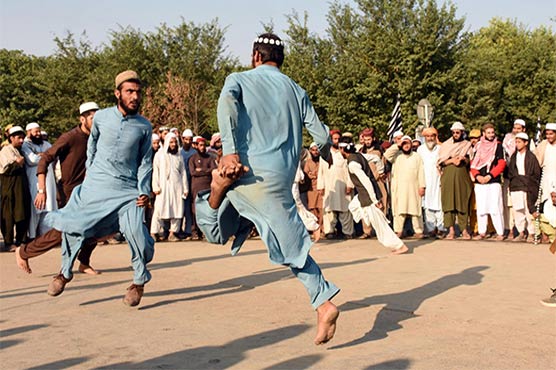 Maulana-led protesters are currently staging a sit-in in Islamabad in an attempt to oust PM Imran.
LAHORE (Dunya News) – Jamiat Ulema-e Islam (F) Azadi March is in full swing in the federal capital as the activists have come with complete preparation leaving no stone unturned.
The demonstrators are enjoying the Azadi March which initially took to the roads with a serious agenda.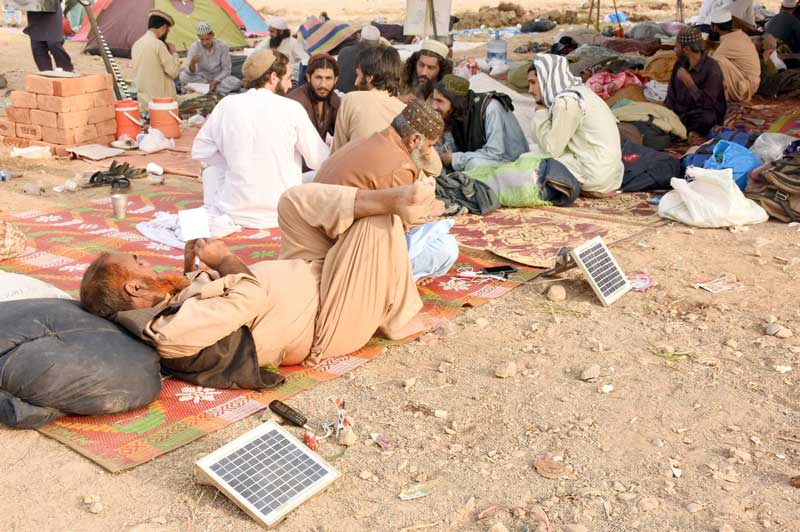 An activist of JUI-F sub-organization can been seen charging his phone with the help of solar system at H-9 Ground, Peshawar Morr, Islamabad.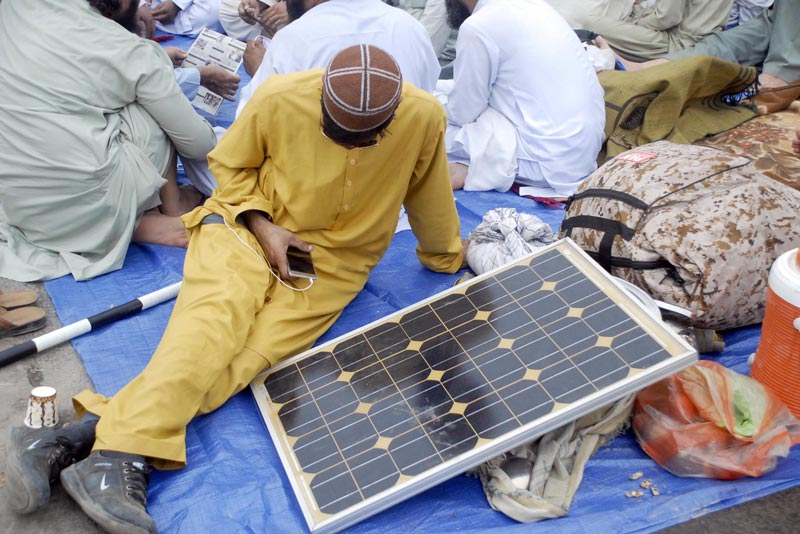 The activists have also installed solar systems in their tents during the joint opposition Azadi March.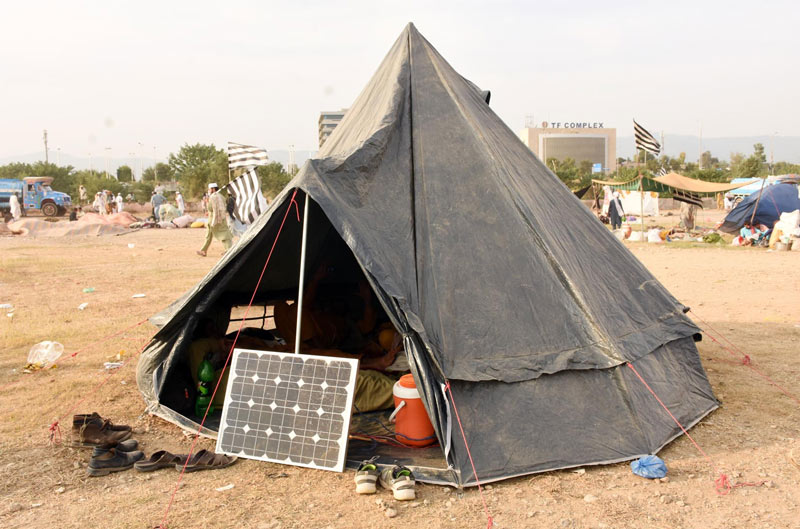 JUI-F's activists were seen enjoying rides at Islamabad Zoo. It can be seen that an activist is busy in making of video of his colleague in the merry-go-round.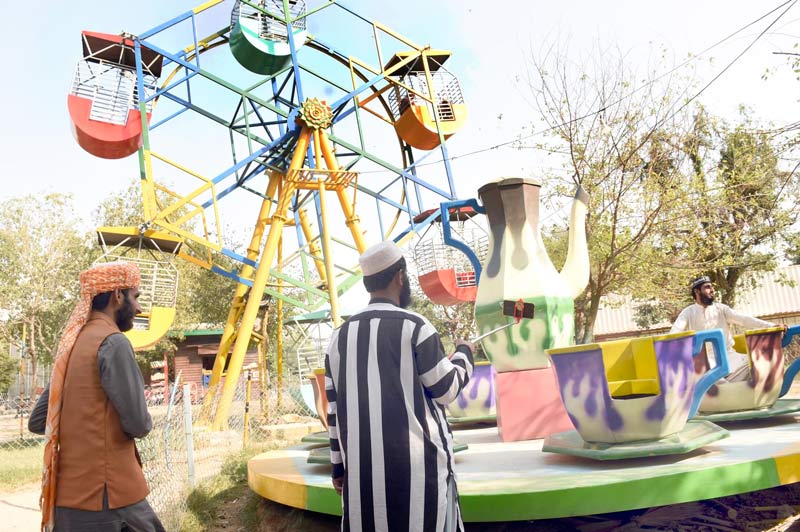 Others were spotted enjoying in the Ferris wheel at Islamabad Zoo.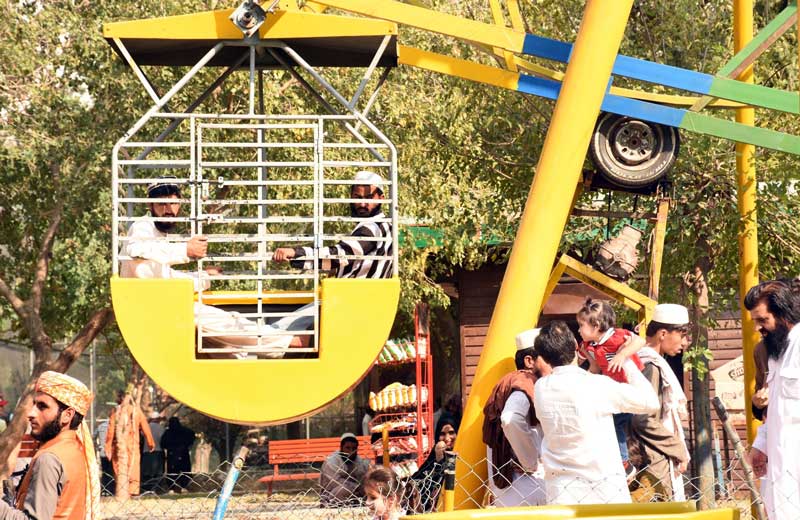 Many demonstrators started the day with playing their traditional game in morning hours.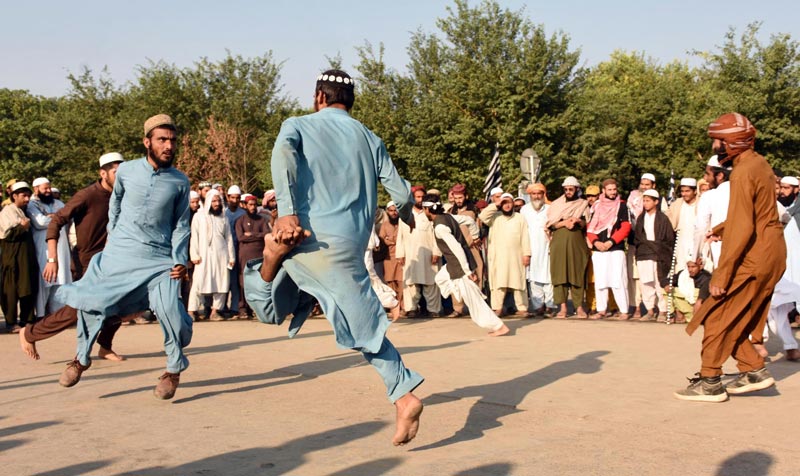 Activists without caring about anything slept wherever they found place. Azadi March's participants took rest on escalator of under-construction metro bus station while others were residing inside a container.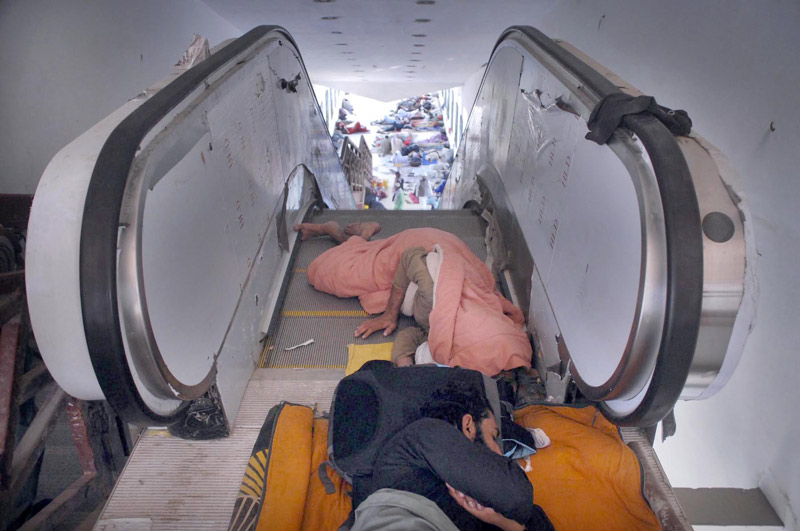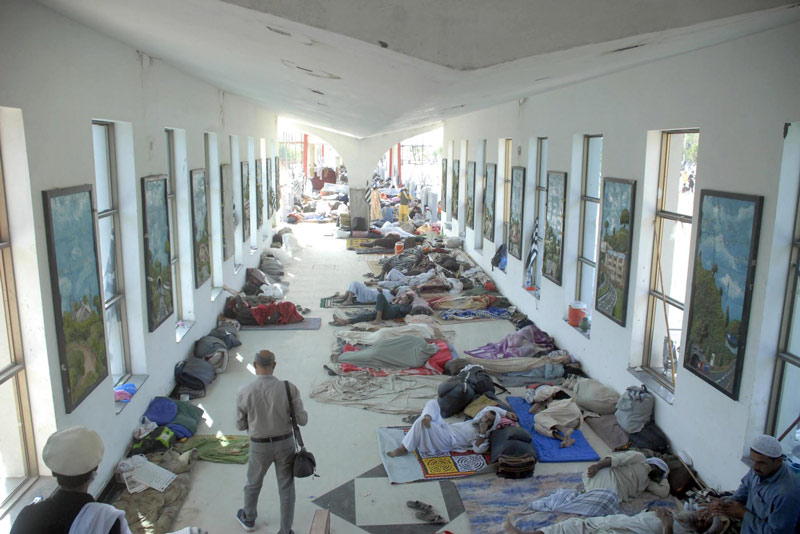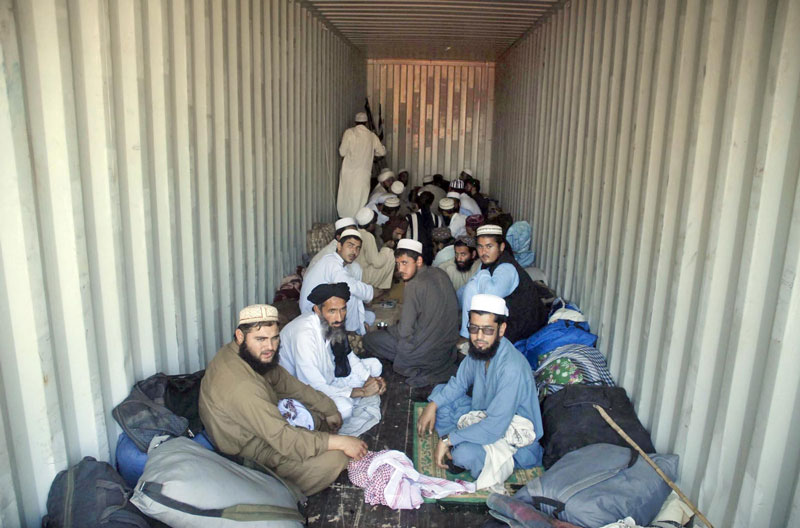 The demonstrators are occupying any place they can see as many activists climbed on sign board as they came for Azadi March in federal capital.
Keeping fun and solar panels in check, they also made preparations for meals. A worker can be seen busy in preparing tea, while others are making breakfast and buying stuff from vendors.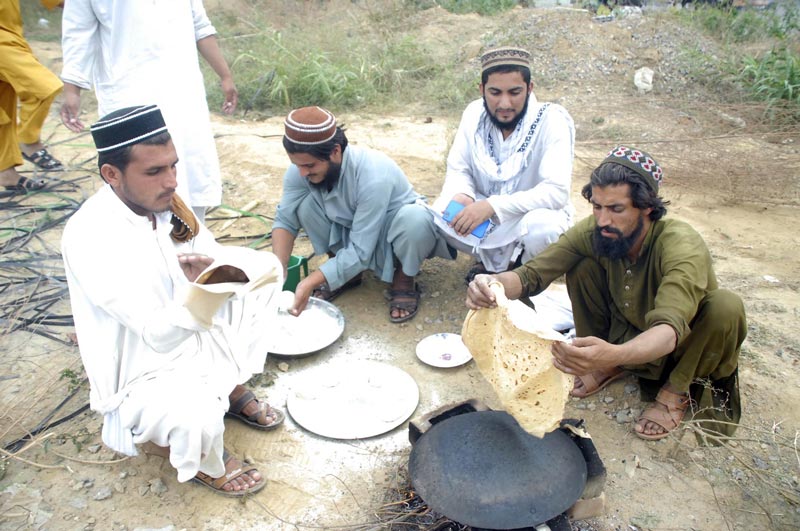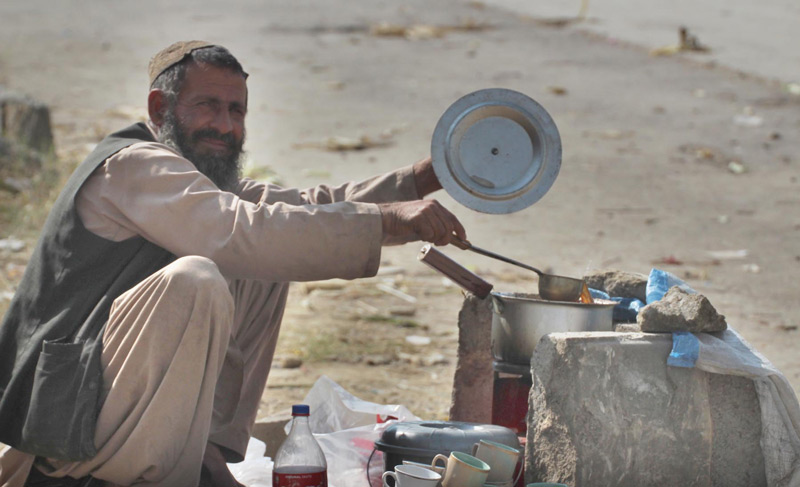 Azadi March might be carried out for personal serious agenda but its activists are keen on to enjoy it as well
The Jamiat Ulema-e-Islam-Fazl's (JUI-F) Maulana Fazlur Rehman-led protesters are currently staging a sit-in in the federal capital in an attempt to oust Prime Minister Imran Khan.
Written by Shaheer Shaz