Last Updated On 04 November,2019 03:26 pm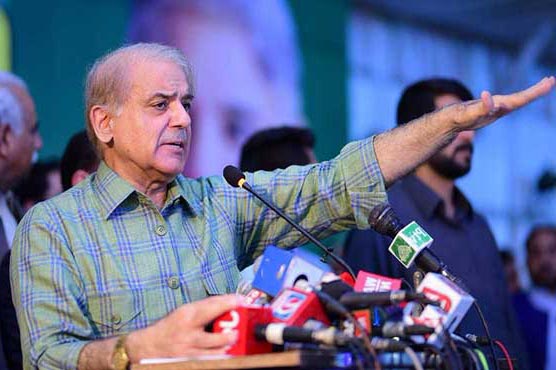 Shehbaz Sharif chairs PML-N's consultative meeting in Lahore
LAHORE (Dunya News) – Pakistan Muslim League-Nawaz (PML-N) on Monday has decided not to participate in Jamiat Ulema-e-Islam-Fazl's (JUI-F) sit-in in federal capital, Islamabad.

According to sources, the decision was taken in PML-N's Central Executive Committee (CEC) meeting that was chaired by party president Shehbaz Sharif in Lahore today.
During the meeting, the participants also deliberated on the strategy regarding anti-government protest.

On the other hand, defiant JUI-F chief Fazlur Rehman had called 'All Parties Conference (APC)' at his residence in Islamabad for planning a joint course of action for the Azadi marchers to proceed for increasing pressure on the government. All opposition parties have been invited to attend the APC.

Pakistan Peoples Party (PPP) chairman Bilawal Bhutto Zardari did not attend the APC as he was scheduled to address a public rally in Bahawalpur, however, he was represented by senior PPP leaders in the meeting.

Leadership of Pakistan Muslim League-Nawaz (PML-N), Pashtunkhwa Milli Awami Party (PkMAP), Awami National Party (ANP), National Party (NP), Qaumi Watan Party (QWP), Jamiat Ulema-e-Pakistan (JUP) and Markazi Jamiat Ahle Hadees also attended the conference.

Earlier, PPP Chairman Bilawal Bhutto Zardari said that his party will not participate in JUI-F's sit-in in Islamabad.