Last Updated On 02 November,2019 11:50 pm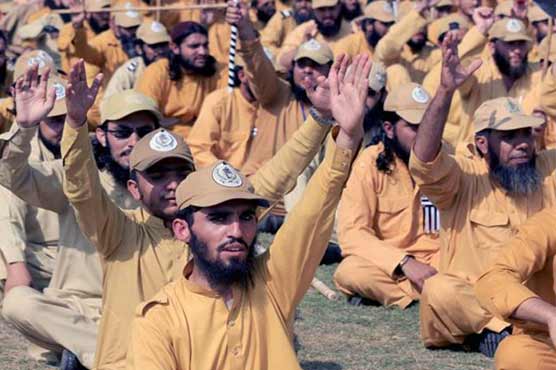 PML-N and PPP have said there is no need to create anarchy by marching towards D-Chowk.
ISLAMABAD (Dunya News) – Major opposition parties in National Assembly have opposed the idea of long stay and march towards D –Chowk.
As per details, Pakistan Muslim League Nawaz (PML-N) and Pakistan People's Party (PPP) during the meeting of opposition's Rehbar Committee have opposed breaching the agreement with government.
Inside story of the meeting revealed by sources said PML-N and PPP have said there is no need to create anarchy by marching towards D-Chowk.
Sources further said both parties maintained that it was not opposition's idea to hold a sit-in in federal capital.
Sources added that JUI-F expressed its desire to hold sit-in for some more time. Rehbar Committee members would present the suggestions before the heads of parties and further decisions would be taken.
Earier, head of opposition's Rehbar Committee Akram Durrani said the principal demand of opposition is Prime Minister's resignation and there is no need for talks if the foremost demand is not met.
Addressing a press conference along with other leaders of Rehbar committee, he said undemocratic forces are warned against any step. He said opposition is consulting on option of resign from assemblies.
He said options like protest on districts level is under consideration. He said government is running away from its agreement and APC of opposition has discussed the matters in detail today.
He said the tone of PM and Defence Minister Pervaiz Khattak is not good, adding that we are democratic people and ready to hold negotiations. He said we will decide whether to move towards D-Chowk or not.
He said opposition demands for re-elections without Army's cover.
PML-N leader Ahsan Iqbal on the occasion said government has damaged the economy.