Last Updated On 31 October,2019 02:24 pm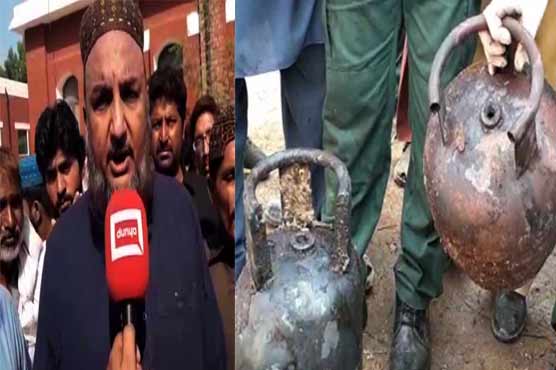 Prime Minister Imran Khan has expressed deep sorrow with the grief-stricken families.
RAHIM YAR KHAN (Dunya News) – Eyewitnesses have refuted that the Tezgham Express train inferno this morning occurred due to gas canisters carried by passengers, while claiming that short circuiting might have caused the fire to break out as a burning smell could be felt in the Bogie No. 12 since last night.
They have further claimed that they had informed authorities about the burning smell but no action was taken, and they have saved their lives by jumping of the train.
Prime Minister Imran Khan has expressed deep sorrow with the grief-stricken families and directed authorities to provide best possible medical care to the injured persons. The premier has also ordered an immediate inquiry into the incident that has shocked the entire country.
Khan stated he was "deeply saddened by the terrible tragedy of the Tezgam train". "My condolences go to the victims' families and prayers for the speedy recovery of the injured. I have ordered an immediate inquiry to be completed on an urgent basis," he said via Twitter.
Pakistan's colonial-era railway network has fallen into disrepair in recent decades due to chronic under-investment and poor maintenance. Accidents often happen at unmanned crossings, which frequently lack barriers and sometimes signals.
In July, at least 23 people were killed in the same district when a passenger train coming from the eastern city of Lahore rammed into a goods train that had stopped at a crossing. Four passengers were killed in another accident in September.
Rural Punjab has witnessed several gruesome accidents over the years, including an oil tanker explosion in 2017 when more than 200 people were killed after the truck crashed on a main highway in central Punjab province while carrying some 50,000 litres of fuel from Karachi to Lahore.
About 130 people were killed in 2005 when a train rammed into another at a station in Sindh province, and a third train hit the wreckage.