Last Updated On 30 October,2019 11:29 pm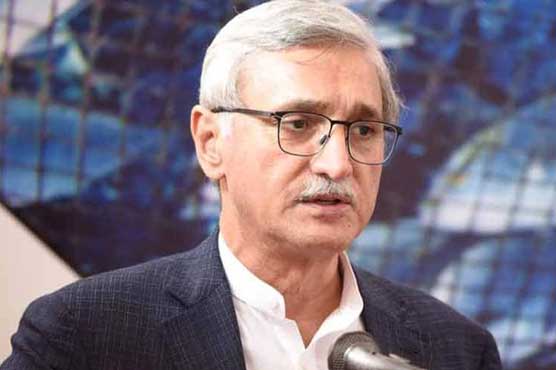 Such things could not happen without resources: Tareen
LAHORE (Dunya News) – Senior leader of PTI Jahangir Tareen said there are reports of huge funding for the Azadi March of JUI-F.
Talking in Dunya News program 'Dunya kamran Khan Kay Sath,' he said such things could not happen without resources and we know from where the funds are coming.
He said traders did not give a single penny for Azadi March but JUI-F must explain about funding as it would raise questions. He said Maulana Fazlur Rehman could not get public fame and government would not create hurdles for the marchers.
Tareen said we wish people use their democratic right and government would act responsibly, adding that roads leading to Red Zone would be blocked.
Talking about agreement with traders, he said first time in the history of Pakistan small businessmen are ready to enter in tax net. He said traders are not responsible for the situation as whole system was damaged.
He said people would add to tax net by this scheme. He said a desk would be established at FBR office for traders, adding that a committee of FBR and traders would work to solve issues.
He said black sheep in FBR would be uncovered and FBR would be digitalized in 12 to 18 months.
He said traders have to pay 0.5% tax on their income.