Last Updated On 22 October,2019 03:38 pm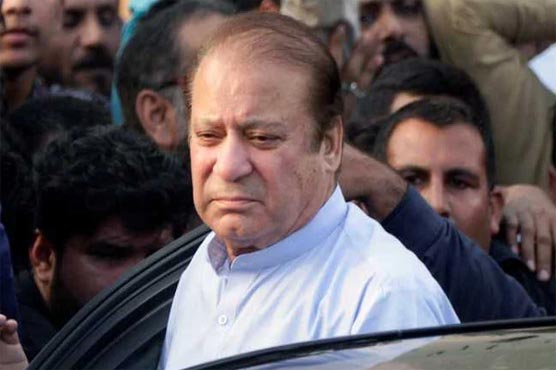 Mega unit platelets to be transfused into Nawaz Sharif as count drops further.
LAHORE (Dunya News) – The Services Hospital's medical board has decided to transfuse mega unit platelets into incarcerated former prime minister Nawaz Sharif as the count has dropped further, Dunya News reported on Tuesday.
Leader of the Opposition in the National Assembly and Pakistan Muslim League-Nawaz (PML-N) President Shehbaz Sharif visited the hospital to inquire about party supremo and elder brother Nawaz Sharif's health and held consultations with doctors regarding the former prime minister's health.
Nawaz Sharif's personal physician, Dr Adnan, was also present on the occasion. Shehbaz Sharif maintained that the platelet count of Nawaz Sharif is critically low and termed it as a negligence of the authorities which should be investigated.
"Thank God, there was no bleeding from the nose and mouth. The family members are doctors are worried about the sudden fall in Nawaz Sharif's platelets.
"The platelet count has dropped below 15,000 whereas the normal range is between 150,000 and 450,000."