Last Updated On 16 October,2019 02:26 pm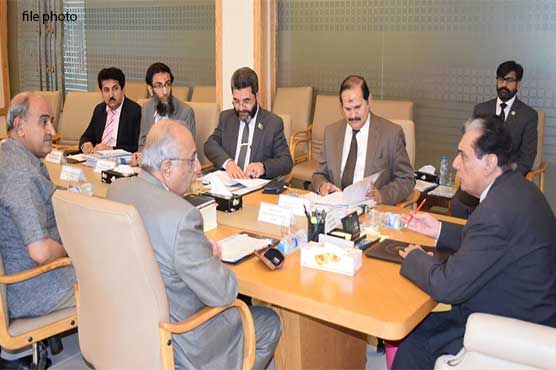 Javed Iqbal chairs NAB's Executive Board Meeting.
ISLAMABAD (Dunya News) – National Accountability Bureau (NAB) Chairman Justice (retd) Javed Iqbal is on Wednesday chairing Executive Board Meeting (EBM) which will approve important corruption inquiries, investigations and references.
NAB prosecutor general, operations and prosecution officials are present in the meeting. Justice (retd) Javed Iqbal maintained that the anti-corruption watchdog is strictly implementing the policy of 'accountability for all.'
The NAB chairman said the anti-graft body has deposited Rs 71 billion in the national exchequer in 22 months which had been plundered. Corruption complaints, inquiries and investigations will be brought to logical conclusion within the stipulated time, he affirmed.
Earlier, the World Economic Forum in its report lauded NAB's efforts to create awareness among people about the ill-effects of corruption to make Pakistan a corruption-free country.
Chief Executive Officer of Mishal Pakistan, Amir Jahangir presented the official copy of the Global Competitive Report 2019 of World Economic Forum to Justice (retd) Javed Iqbal during meeting in Islamabad.
Amir Jahangir briefed the NAB chief about the progress made by Pakistan on the Competitiveness 4 in the last 12 months. He said that Pakistan has made good progress on institutions' pillars.
He said NAB's efforts and successful interventions have impacted in improving Pakistan's competitiveness scores, where efforts to curb organized white collar crime has improved 9 points from 121 in 2018 to 112 this year.