Last Updated On 09 October,2019 07:50 pm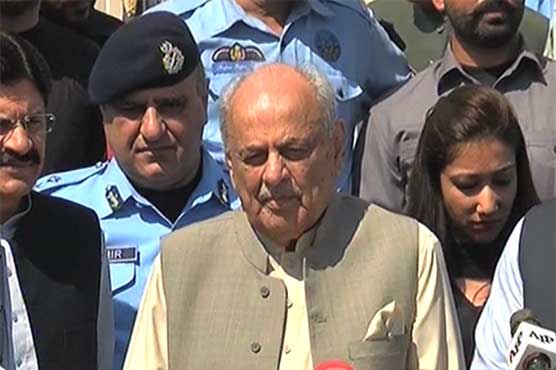 Responding to economic affairs of Pakistan, he stated that the economy would improve.
ISLAMABAD (Dunya News) – Federal Minister for Interior Ejaz Shah on Wednesday termed Jamiat Ulema-e-Islam-Fazl (JUI-F) chief Fazlur Rehman's call for anti-government 'Azadi March' on October 27 as "suicide".
"Fazlur Rehman is an influential [politician], he has done politics throughout his life, his father was a politician too. In think Maulana Sahib will not come, I do believe this because this is a political suicide," he stated.
"I am hopeful that, God willing, they will not hold the sit-in," he added. Importantly, the minister said that the government would definitely show flexibility when he was asked if the government would show flexibility if the JUI-F were willing to hold talks.
"There is no point in the demands of the JUI-F that the government has not considered."
"No syllabus is being changed, no restrictions are being imposed against madrasahs [seminaries] – in fact madrasahs are being improved," he concluded.
Responding to economic state of the country, he stated that the economy would improve in the days to come.
"One dollar was equal to Rs60 in [the year] 2000 and it crossed Rs100 in 2018 […] the question of inflation should be asked from those who had been ruling the country for 70 years."
The interior minister further said that everyone knew the causes of inflation. "It has only been 12 months since this government came into power," he pointed out.
Regarding the recent simmering tensions with India over Kashmir dispute, Mr Shah revealed that the Modi regime has been under intense pressure over occupied Kashmir. "The situation in occupied Kashmir is deteriorating due to the imposition of stringent curfew," he added.
About a step taken for police reforms, he informed that 1,260 officers would be recruited in the Islamabad Police Department. "The recruitment will be made after a period of nine years."
The minister further mentioned about measures being taken by the incumbent government for improving security of the Diplomatic Enclave in Islamabad.