Narcotics case: Rana Sanaullah's judicial remand extended till Oct 18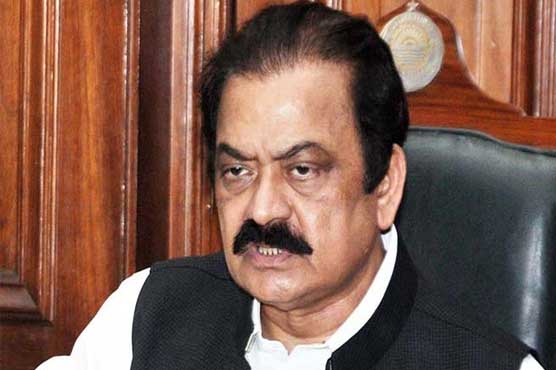 Narcotics case: Rana Sanaullah's judicial remand extended till October 18.
LAHORE (Dunya News) – A special court for Control of Narcotics Substance in Lahore has on Wednesday extended Pakistan Muslim League-Nawaz (PML-N) Punjab President Rana Sanaullah's judicial remand till October 18 in heroin smuggling case.
The Anti-Narcotics Force (ANF) submitted a petition in the court to indict Rana Sanaullah and his accomplices. The court issued notice to the PML-N leader's counsels and summoned the plaintiff in the next hearing.
Rana Sanaullah was produced before the special court by jail officials after the completion of his judicial remand. The Punjab Safe Cities Authority (PSCA) submitted the video of the incident in the court in a sealed envelope and told the court that the footage has also been preserved on the request of both parties.
The PML-N leader talked to media and once again demanded Chief of Army Staff (COAS) General Qamar Javed Bajwa to take notice of his case. Talking about Azadi March, Rana Sanaullah said every worker from Punjab will come out if party decides to participate in the protest.
Let it be known that strict security measures were taken for Rana Sanaullah's hearing. All roads adjacent to the judicial complex were blocked with barbed wires.