Last Updated On 01 October,2019 12:39 pm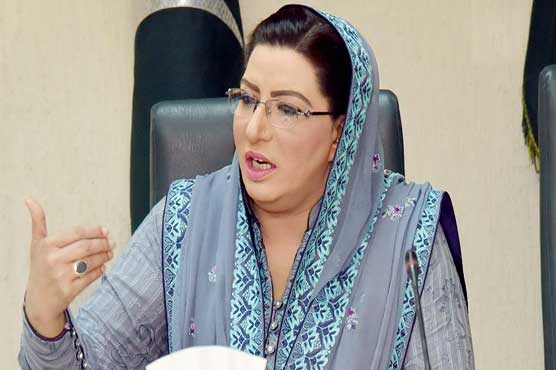 Govt will provide Rs500,000 each to heirs of those killed in earthquake: Firdous Ashiq.
ISLAMABAD (Web Desk) – Special Assistant on Information and Broadcasting Dr. Firdous Ashiq Awan says the government will continue extending full support to quake-affected people of Azad Kashmir till their rehabilitation.
In a series of tweets on Tuesday, she said the government will not rest until complete rehabilitation of the quake victims.
The Special Assistant said Prime Minister Imran Khan's visit to quake-hit areas in Azad Kashmir has given a new courage to the victims.
The Special Assistant said provision of financial assistant to the heirs of the deceased will help rehabilitation of the victims. She said the amount of compensation for houses and cattle will help compensate their losses.
She said the federal government will provide five hundred thousand rupees each to the heirs of the deceased. Two hundred thousand rupees will be given for each destroyed house while the person whose house has been partly damaged will receive one hundred thousand rupees.
She said fifty thousand rupees will be provided for each destroyed shop and twenty-five thousand rupees for a partly damaged shop.
Firdous Ashiq Awan said special measures are being taken to ensure continuity of children's education in the quake-hit areas, and steps have also been taken to facilitate women.
She said large tents are being provided for thirty-eight schools.
The Special Assistant said Punjab government will be responsible for repair of the roads damaged by the earthquake, while Pakistan Bait-ul-Mal will also contribute to help the injured.
She said 1200 million rupees are estimated to be spent on restoration of the infrastructure in the quake-hit areas.