PM Imran Khan's plane makes emergency landing at John F Kennedy Airport due to 'technical fault'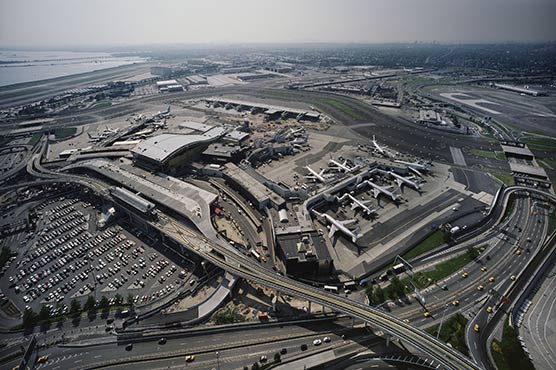 A Pakistani delegation, including Foreign Minister Shah Mehmood Qureshi, is accompanying the premier
NEW YORK (Dunya News) – The special aircraft given to Prime Minister Imran Khan by Saudi Crown Prince Muhammad Bin Salman for his visit to the 74th session of the United Nations General Assembly made an emergency landing at the John F Kennedy International Airport after countering a technical fault on Saturday.
The airplane made a mid-air emergency landing after travelling about five and a half hours to Toronto. According to reports, the minor technical fault was being fixed and there was no cause for concern. The technical fault was noticed when the airplane was near Toronto.
According to sources, PM Khan will spend a night in a private hotel in New York while the flight will be rescheduled after the fixing of the fault.
A Pakistani delegation, including Foreign Minister Shah Mehmood Qureshi, is accompanying the premier.
Prior to his departure, PM Khan called on UN Secretary General Antonio Guterres at the UN headquarters in New York.
Commending the Secretary General for his clear articulation of the UN position on Kashmir dispute, the Prime Minister briefed him on the 54-days long siege of over eight million Kashmiris amidst communications blackout. "Such draconian lock-down had no parallel in recent history, and the need for its immediate lifting could not be stressed enough."
The Prime Minister reiterated Pakistan's rejection of Indian illegal and unilateral actions of 5 August as these were in clear violation of UN Security Council resolutions.
He appreciated the clear stance taken by Mr Guterres on Kashmir dispute for he had expressed serious concerns over human rights abuses in the region and presented his services for facilitating the talks to resolve the issue in a peaceful manner.