Relief teams yet to reach many earthquake-affected areas in Azad Kashmir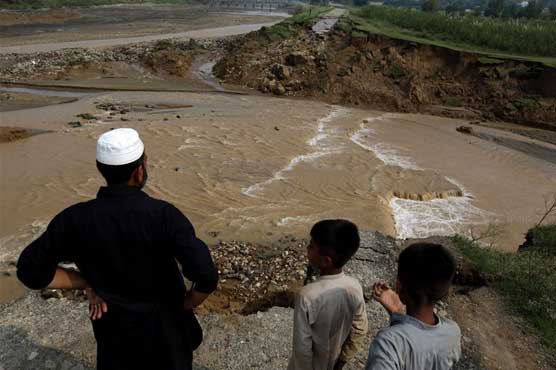 Chairman NDMA has announced to celebrate 'National Resilience Day' with earthquake victims in Mirpur
MIRPUR (Dunya News) - Overnight rains in the valley have added to the hardships of the earthquake victims whereas rescue officials distributed tents and food among 1600 families so far.
Devastating quake rattled many parts of the Azad Kashmir where Pakistan has started its relief activities but many of the areas are yet to be reached while affectees spent another night under the open sky. According to rescue officials, relief supplies will be provided to more victims of the tragic earthquake.
Many victims of the F-1 special scheme filed a complaint. People are also scared of aftershocks in the area.
Meanwhile, on the appeal of Prime Minister Azad Kashmir, the accession day is being marked today. Private and public educational institutions are closed in the city.
Federal Minister Ali Muhammad Khan met the injured at the district headquarters hospital. He said that they are accurately estimating the total amount of damage that effected the injured and property in the region while vowing not to leave people alone in difficult times.
It is worth mentioning here that at least 38 people lost their lives while 690 sustained injuries in an earthquake that rattled Azad Kashmir on Tuesday.
Meanwhile, Chairman NDMA has announced to celebrate 'National Resilience Day' with earthquake victims in Mirpur on October 8.