Pakistan condemns drone attack on Saudi Oil Pumping Facility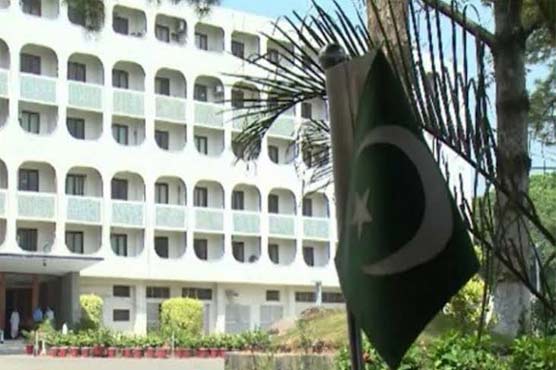 Such acts to sabotage and disrupt commercial activities causing fear, terror cannot be condoned: FO
ISLAMABAD (Dunya News) - Pakistan on Saturday strongly condemned the drone attack on Saudi oil processing facility Buqyaq and the Khurais oil field causing fire, material damage and disruption of its operation.
As per details, Foreign Office in a statement said such acts to sabotage and disrupt commercial activities causing fear and terror cannot be condoned.
Pakistan hopes that such attacks will not be repeated given the potential damage they can cause to the existing peaceful environment in the region, it said.

Pakistan reiterates its full support and solidarity with the brotherly Kingdom of Saudi Arabia against any threat to its security and territorial integrity, the statement concluded.
Earlier, drone attacks sparked fires at two Saudi Aramco oil facilities, the interior ministry said, in the latest assault on the state-owned energy giant as it prepares for a much-anticipated stock listing.
There was no immediate claim of responsibility for the attacks on Abqaiq and Khurais, two major Aramco facilities in eastern Saudi Arabia, but it follows a spike in regional tensions with Iran.
READ MORE: Drones spark fires at two Saudi Aramco oil facilities
"At 4.00 am (0100 GMT) the industrial security teams of Aramco started dealing with fires at two of its facilities in Abqaiq and Khurais as a result of... drones," the ministry said in a statement carried by the official Saudi Press Agency.
"The two fires have been controlled."
The statement added that an investigation had been launched after the attack in the kingdom's Eastern Province but did not specify the source of the drones.