Veteran religious scholar Tahir-ul-Qadri quits politics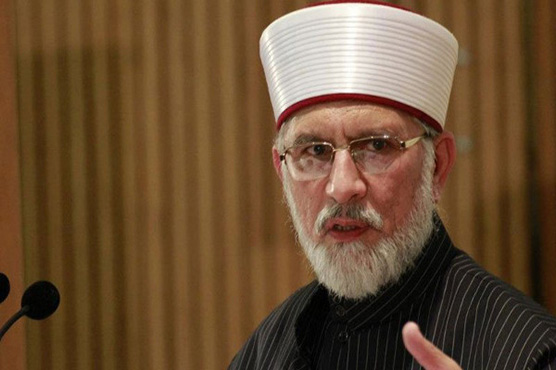 "Where's the change?" Qadri asked.
LAHORE (Dunya News) – Pakistan Awami Tehreek (PAT) chief Tahir-ul-Qadri on Saturday announced to quit politics.
In a video link, he said it was a test of "new people" who had been claiming of bringing change [in the country]. "Where's the change?" he asked.
"I am retiring from Pakistani politics, political activities and from my post as PAT chairman," he announced.
However, he added: "Our legal battle for the Model Town incident will continue till my last breath […] this is not a matter of politics, but of faith."
On 17 June 2014, a violent clash occurred between the Punjab Police and PAT activists, when police attempted to remove barriers from Dr Qadri's residence, resulting in the deaths of 14 protesters, including women, from police gunfire. Besides, dozens of demonstrators sustained critical bullet wounds.
READ MORE: A look at Tahir-ul-Qadri s political career
As of the end of September 2014, the PAT began 'Inqilab March', with sit-in protests with along with Pakistan Tehreek-e-Insaf (PTI) chairman Imran Khan, and the organiser of 2014 Azadi March, in the capital of Pakistan, Islamabad. The sit-in continued for 126 days in the tenure of Pakistan Muslim League-Nawaz (PML-N) government.
Later, the Punjab government formed a Joint Investigation Team (JIT) to probe the incident, and its report has been surfaced.