Last Updated On 17 August,2019 09:29 pm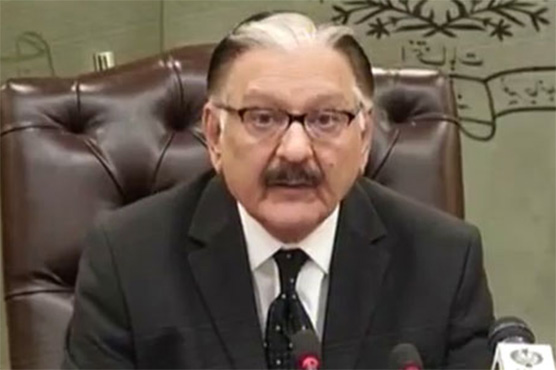 Sardar Raza Khan is set to retire in the first week of December.
ISLAMABAD (Dunya News) – Fear of Election Commission of Pakistan becoming inactive has been prevailing as incumbent Chief Election Comission (CEC) Justice Sardar Muhammad Raza Khan is also set to retire in less than four months after two others members retired earlier this year.
According to the Dunya News, Sardar Raza Khan will retire in the first week of December whereas Abdul Ghaffar Soomro and retired Justice Shakeel Baloch — the ECP members from Sindh and Balochistan — retired in January this year.
According to the sources, the appointment of successors is necessary within 45 days after the retirement. In the light of CEC's retirement, there will be no elections whereas appointment of new CEC is required by the mutual consultation between Prime Minister Imran Khanb and Leader of the Opposition Shehbaz Sharif. This matter will be referred to the Parliament committee due to disagreement between both.
According to sources, members of the Election Commission of Sindh and Balochistan could not have been appointed for last seven months owing to both government and opposition insisting on having members of their own choices whereas even the voting ended in tie. Parliamentary committee is still facing deadlock over the appointment of both the ECP members.